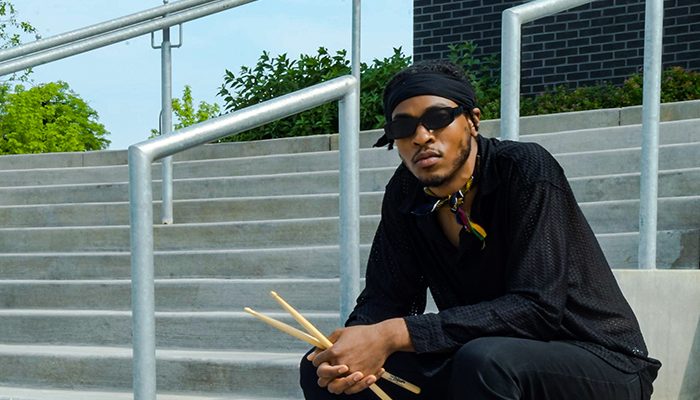 "brassy, smooth, and syncopated with perfect finesse." – Mpls.St.Paul

Arthur "L.A." Buckner's deep infatuation with music began at an early age. At age 3 he would practically go an entire church service without looking away from the drums. His father took notice and shortly thereafter purchased his first drum kit.
L.A. Buckner is a performing musician, teaching artist, and producer from the Northside of Minneapolis that sets himself apart from other drummers and musicians with his ability to appropriately incorporate Latin, blues, pop, hip-hop, and R&B influences into whatever style of music he is playing.
He holds a Master's degree in Music Performance from McNally Smith College of Music and is a community partnership instructor for the MacPhail Center for Music. A featured artist at the New Griots Festival held at the Guthrie Theater, he is also the co-host of Sound Field, a video project by PBS exploring the music theory, production, history, and culture behind our favorite songs and musical styles. His artistry is full of energy, excitement, culture and excellence.
BiG HOMiE is a dynamic and electrifying band based in Minneapolis, Minnesota. The band leader is Arthur "L.A." Buckner on drums; Jamani Buckner, percussion; David Feily, guitar; David Smith, keyboards; Jovon Williams, woodwinds; and Ethan Yeshaya, bass. Together, they create a powerful fusion of musical styles, incorporating elements of funk, rock, hip-hop, Gospel and jazz. With captivating performances and catchy melodies, BiG HOMiE has been winning over audiences and gaining recognition for their spiritual sound.
Recommended for Fans of Robert Glasper, Terrace Martin, Nate Smith and Butcher Brown.