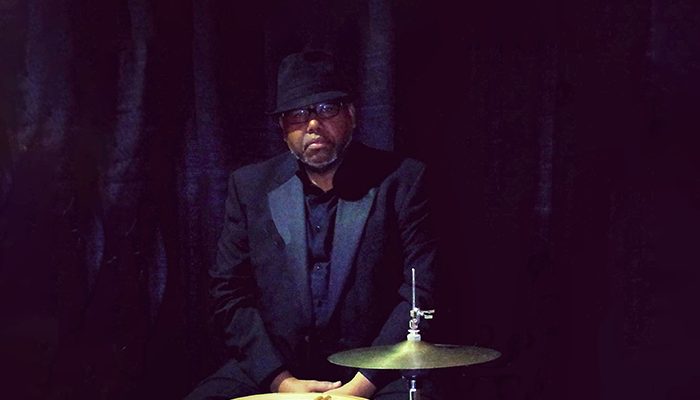 "If you haven't heard Bobby play drums… you're missing something." – Minnpost
From Bobby: "This show will explore songs from the early Ellington, Oscar Pettiford and Earl Zindars moving to Joe Henderson, Kenny Barron and ending with Brad Mehldau, Peter Erskine and Miles Davis. These are songs I have been exposed to by my parents and friends over the years that I have wanted to play. This show gives me the opportunity to perform them with musician friends that I have yet to play with for a full show in this particular configuration."
Bobby Commodore, drums
Phil Aaron, piano
Adam Linz, bass
Doug Haining, saxophone/clarinet
Long-time Twin Cities resident Bobby Commodore has secured the drum throne for many local ensembles covering many genres of music. He began his career with the Grammy Award-winning group The Sounds of Blackness, with whom he toured the United States and recorded several albums. He met his wife, vocalist Ginger Commodore while completing a twenty-year tenure with the group.
Bobby first made his mark in the world of Gospel playing and recording with the Steele Family, Sam Davis Gospel Ensemble, Rance Majestic Choir, and Sabathani (Macedonia) Baptist among others. Then, taking the plunge into the world of jazz, Bobby was offered a job drumming with the local jazz ensemble Moore By Four (MB4), which led to a twelve-year affiliation as drummer and business manager. With MB4, Bobby played to sold-out houses across the Midwest, toured the world playing at prestigious jazz festivals, and appeared on several PBS specials featuring the ensemble.
His varied background has led Bobby to perform on all the Twin Cities major stages including the Guthrie Theatre, Orchestra Hall, The Ordway Center for the Performing Arts and The Fitzgerald Theater. Bobby continues to refine his skills while serving as Musical Director for Ginger Commodore & GCQ.
Recommended for Fans of Duke Ellington, Miles Davis, Brad Mehldau, and Joe Henderson.