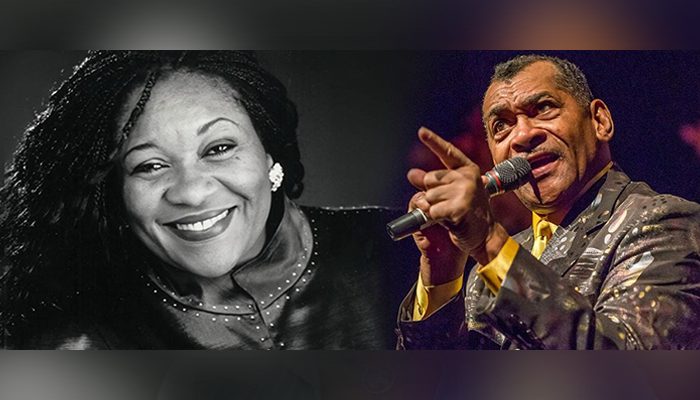 CLICK HERE to add the Chef's Thanksgiving Dinner>>
A $35 turkey dinner with all of the trimmings is available with your ticket purchase as a pre-order. Turkey dinner features that are not pre-ordered are not guaranteed. Dessert and beverages are not included.
---
"an integral part of the MN sound" – MPR
Hailing from Indiana, Jearlyn Steele grew up singing with her siblings Billy, JD, Jevetta, and Fred in The Steele Children. Over time, the family moved to Minnesota, and these siblings often sang together.
Charismatic, smart, funny and heartfelt are just a few adjectives used to describe Jearlyn. Whether she is singing, speaking, or emceeing, she leaves an audience wanting more. As a member of the internationally acclaimed family, The Steeles, Jearlyn has performed from South America to Europe.
For over a decade she has been an Entertainment Reporter for Twin Cities Public Television's award-winning political show Almanac interviewing local, national and international acts. Her CBS Sunday night radio show—Steele Talkin' on WCCO Radio 830AM is heard in thirty states and most of Canada, and has been a joy for more than two decades.
Fred Steele's voice can be heard on countless voiceovers and vocal advertisements for companies including Levi's and Wilson Leather. His inspirational Gospel CDs for Compass and Lifescapes are still a top-selling series in the United States. His voice is also featured on CDs with Prince, Mavis Staples, George Clinton, and many others.
Learn More: https://www.jearlynsteele.com/