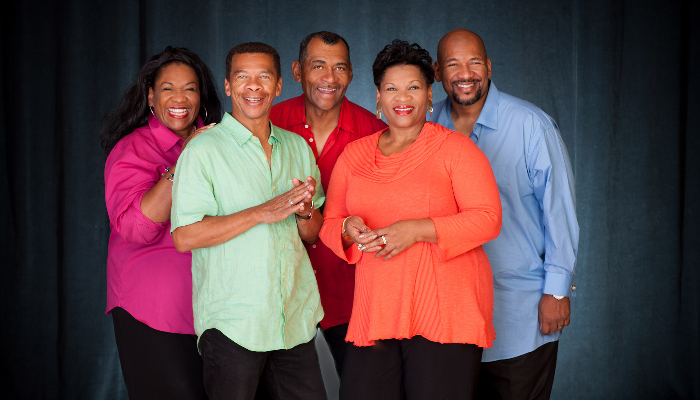 "an integral part of the MN sound"
– MPR
For years, the Steeles have presented their annual Holiday concert to sold-out audiences at various Twin Cities theaters. This year, the Steeles and the Dakota are bringing their one-of-a-kind Christmas celebration into your homes. A cornerstone of Minnesota music with world-renowned talent, The Steeles concert echoes the sacred and secular sounds of the season, with the songs you know and love.
The Steeles consist of five siblings; J.D., Fred, Jearlyn, Jevetta, and Billy Steele. They have been singing together since they were children growing up in Gary, Indiana where they began to develop their style and soul. Each came to Minnesota for different reasons; however, it is clear they were meant to be a part of the Minnesota sound. They have recorded and performed with Prince, Donald Fagen, Morgan Freeman, George Clinton, Mavis Staples, Johnny Lang, Peabo Bryson, The Five Blind Boys of Alabama, and others throughout their long and storied career.
Members:
Jevetta Steele
J.D. Steele
Jearlyn Steele
Fred Steele
Billy Steele
Please note, the link to this streaming event will be emailed to you 24 hours before the show and again, one hour before the show start time. If you do not see the link in your inbox, please check your SPAM and JUNK email folders.
50% of the ticket price goes directly to the artist. If you wish to show additional support, simply select a button with the amount you wish to give below.