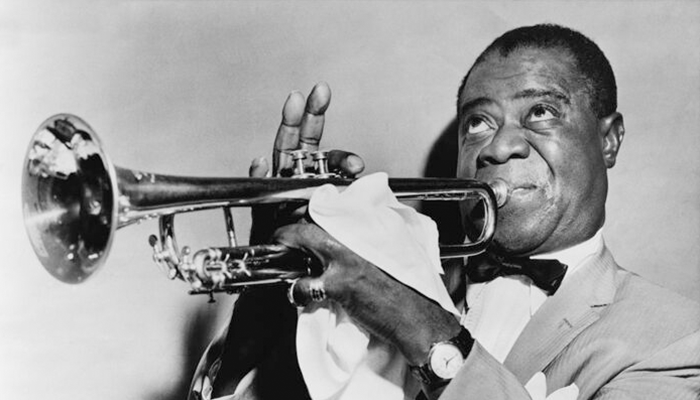 "A true authentic New Orleans dance-hall style band."
– New Orleans Traditional Jazz Quarterly
Happy Birthday, Pops!
This year we celebrate the 121st anniversary of the birth of Louis Armstrong and the Dakota is the only place in town you'll find a whole night of Satchmo! The Southside Aces Big Five cover songs from his entire recording career spanning nearly fifty years. Everything from his earliest records with King Oliver to Louis' groundbreaking Hot Fives, all the way through to the All-Star years. From "Dipper Mouth Blues" to "West End Blues" to "Hello Dolly" and "What A Wonderful World." Come celebrate the genius and ebullience of the man who changed music forever.
For nearly two decades, the Southside Aces have performed traditional New Orleans jazz for weddings, festivals, clubs, and more—music furnished for all occasions. The Aces utilize the traditional canon for its sweetness and spice, joy and sorrow, whatever the mood should call for.
Dan Eikmeier (trumpet)
Tony Balluff (clarinet)
Rick Carlson (piano)
Dave Michael (drums)
Josh Granowski (string bass)
LEARN MORE: https://www.southsideaces.com/