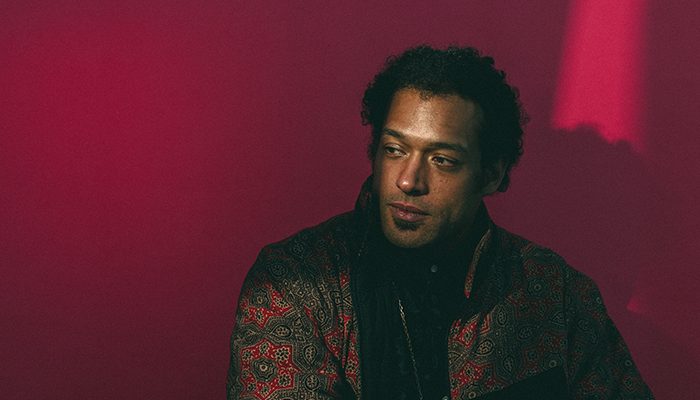 "McCraven has quietly become one of the best arguments for jazz's vitality" – New York Times
Makaya McCraven is a beat scientist. The bleeding edge drummer, producer, and sonic collagist is one of Chicago's savviest cultural players and a multi-talented force whose inventive process & intuitive, cinematic style defies categorization.
French-born but raised in the Pioneer Valley of Massachusetts by expatriate musician parents, McCraven studied jazz at the University of Massachusetts Amherst under the mentorship of jazz luminaries Archie Shepp, Marion Brown, and Yusef Lateef, and eventually went on to develop his chops in Chicago's burgeoning scene.
His breakthrough album "In the Moment" was released with International Anthem Recording Co. (IARC) in 2015 and received widespread acclaim, proving to be a dramatic statement by McCraven that quickly launched him into the vanguard of not only internationally-known jazz artists, but also a niche genre of next-wave composer-producers blurring the boundaries of jazz & electronic music.
His recent releases, the DJ-style mixtape Highly Rare (IARC, 2017) as well as an internationally recorded Where We Come From (CHICAGOxLONDON Mixtape) (IARC, 2018) have been well received globally, leading to increased bookings in some of the world's best clubs, theaters, and festivals alongside the likes of Corey Wilkes, Bobby (Baabe) Irving (Miles Davis), Ari Brown, and Bernie Worrell.
McCraven's most recent release, 2022's In These Times, is his most ambitious and personal album to date. It's a preeminent addition to his already-acclaimed and extensive discography, and it's the album he's been trying to make since he started making records. McCraven believes that the word "jazz" is "insufficient, at best, to describe the phenomenon we're dealing with." The artist, aptly called a "cultural synthesizer," has a unique gift for collapsing space, destroying borders and blending past, present, and future into poly-textural arrangements of post-genre, jazz-rooted 21st-century folk music.
LEARN MORE: https://www.makayamccraven.com/