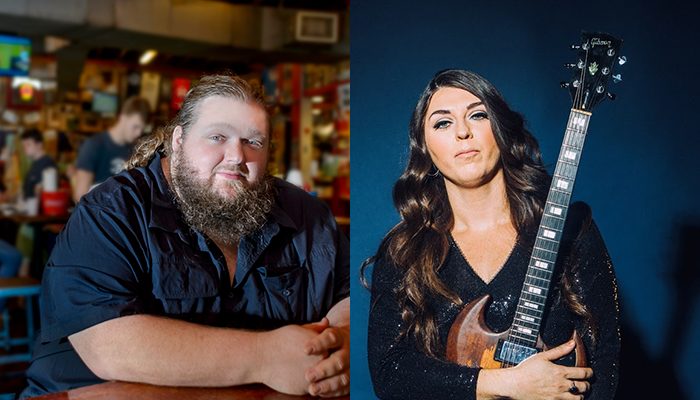 "Andersen has a voice that opens doors, causes people who see him live to put down their drinks, lures them to lean in closer to the stage."
– Rock and Blues Muse
A powerhouse performer with a giant, soul-filled voice and commanding stage presence, Matt Andersen has built a formidable following the old-fashioned way: touring worldwide and letting his stunned audiences and new devotees spread the good word of his righteous tunes all over.
Roots rocker Terra Lightfoot is a ferocious talent, as a songwriter, guitarist, and vocalist. Her songs tap into the raw emotion of hearts supercharged by love, loneliness and temptation, and her elemental voice commands attention and awe.
COVID-19 Policy
Effective immediately, all performances at the Dakota will require either proof of a full course of COVID-19 vaccination or proof of a negative COVID-19 test taken in the prior 72 hours. Patrons must have a completed COVID-19 vaccination card or a photo of their card, with their final dose at least fourteen days prior to the event, or a negative COVID-19 test result from 72 hours or less prior to the event. Thank you for helping to keep everyone safe. More COVID Policy details here >>
Learn More: https://www.stubbyfingers.ca/