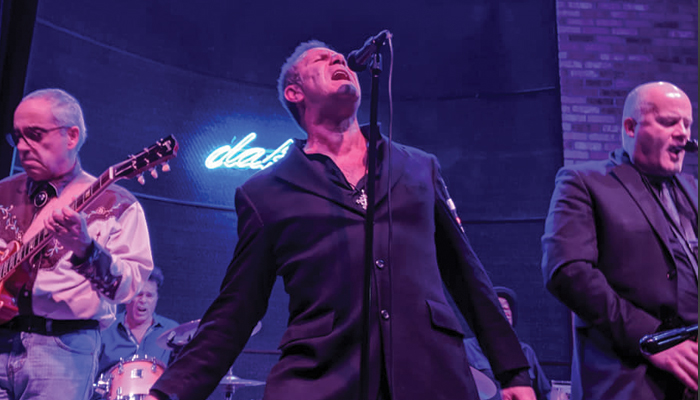 "The prince of Twin Cities tribute shows."
– Star Tribune
The songs of Jagger and Richards that draw off of their blues and R&B influences. This tribute to The Stones is a rocking, sloppy and powerful statement of honor to not only the songwriters, but to Charlie Watts, Ronnie Wood, Mick Taylor and Bill Wyman who made that unmistakable sound so irresistible.
The show is filled with a huge array of The Stones' hits such as "Start Me Up," "You Can't Always Get What You Want," "Heartbreaker," "It's Only Rock 'n Roll (But I Like It)," and many more. Also performed are deep tracks from one of the most acclaimed Stones' albums Exile on Main Street, with songs like "Shine a Light," "Rocks Off," and "All Down The Line."
Join us for dinner before or during the show. Explore our menu >>  Did you know that we offer a premium seating option for those who pre-order a $39 food/beverage voucher? Call 612-332-5299 to learn more and order.
In 2020, Mick Sterling is celebrating his 40th year in the music business. Even after all of this time, Sterling is finding new musical and theatrical challenges and more excited about being in the music business than ever before.
As a producer of many shows, Mick Sterling's event production company "Mick Sterling Presents" has been proud to produce a large array of unique and diverse theatrical shows that feature some of the legendary names and songs of multiple genres, featuring some of the top musicians in the Twin Cities.
Learn More: http://www.micksterlingpresents.com/