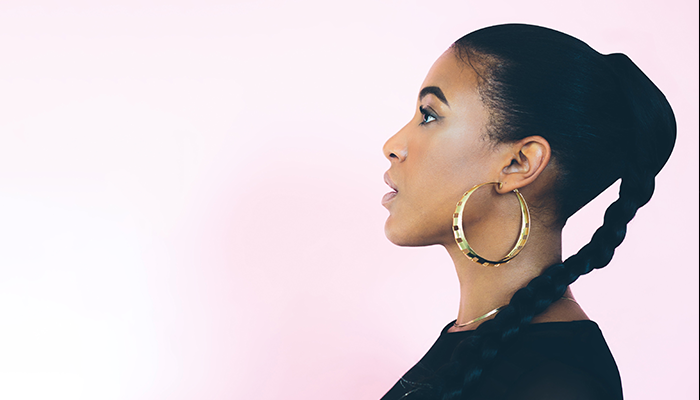 "Known for her soulful, smooth voice and beautifully measured phrasing."
– Minnesota Monthly
Feat. Eric Mayson, Joe Strachan, and Miguel Hurtado. PLUS more music and a rare comedy set.
A total Friday night package performance of rising local stars!
7:20pm Brandi Brown                                   
7:45pm Eric Mayson
8:20pm MYYKK 
8:55pm Mina Moore 
9:50pm Joseph Strachan Trio
Mina Moore is a singer-songwriter from Minneapolis that has already accumulated a long and fascinating musical resume. Her music draws from that of her upbringing, leaning heavily on soul, R&B, and inevitably, pop. Like so many of us, Mina's palate is ever growing, and her live performances aim to educate as much as entertain.
MMYYKK is a Vocalist, Songwriter, Multi-Instrumentalist, and Music Producer. His eclectic and forward thinking sound situates itself at the intersections of Soul, R&B, Jazz, Electro and Hip Hop. with soundscapes that blend analog synthesis and neck breaking rhythms with sonic alchemy. MMYYKK's musical explorations center themselves in themes of love, humanity, healing, and higher consciousness. He is also 1/5th of the afro-futuristic producer supergroup Astralblak.
Brandi Brown is an accomplished stand up comic that has been active in the Minneapolis scene since 2002. Brandi has opened such comedians as Maria Bamford, Hannibal Buress, Nick DiPaolo, and Wendy Liebman. Her material onstage ranges from pop culture and observational humor, to more racially-charged subject matter. She has received much support from her peers which has allowed her to continue being one of the scene's fastest-rising new faces.
DJ guise: YSHEYELLIN
2011: Joined local rocker Al Church in the experimental electro-pop act, Dear Data.
Recorded at Jimmy Jam and Terry Lewis' hit-making headquarters, Flyte Time Studios.
Mina and her band have performed with both national and international acts including Morris Day & The Time, Corinne Bailey Rae, and Hiatus Kaiyote.
Performed Amy Winehouse's Back to Black album to a SOLD OUT crowd at the Dakota (with members of Bon Iver, Sonny Knight and the Lakers, Nooky Jones, Courageous Endeavors, and more).
Partnered with Create Opportunity 2020, a "movement to connect young women and women of color with those in the arts and creative people," Moore says, "to try to close the visibility gap."
Learn More: http://www.minamooreforever.com/