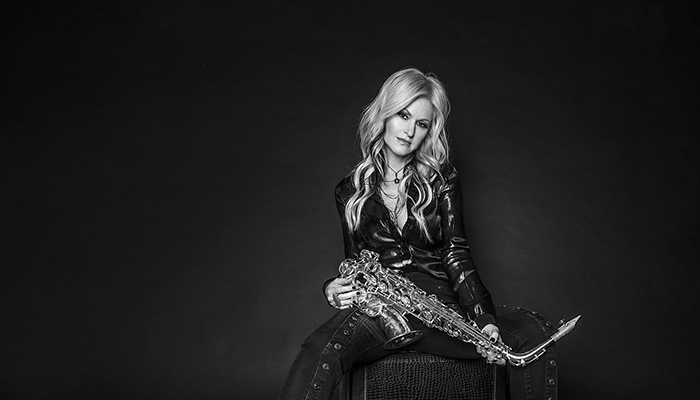 "Captures the intent of a rock band, the grit of a blues band and enough energy to light a stadium." – Backstage 360
One of the most recognized and sought-after saxophonists/vocalists, two-time Grammy-nominee Mindi Abair has been electrifying audiences with her dynamic live performances and utter command of the saxophone since her debut album in 2000.
The artists Mindi has toured with and/or recorded with are a testament to her talent: Aerosmith, Smokey Robinson, The Backstreet Boys, Booker T. Jones, Max Weinberg and more.
Make it an extra special night and join Mindi Abair for a pre-show wine-tasting experience for only $30. Tickets to this event are very limited.
Hosted by Mindi Abair + wine expert Eric Guerra, you are invited to a private pre-show event exclusively for VIP guests where you will be entertained and participate through a very special wine + music experience. Pouring their companies WINEandJAZZ.com fine wines, Eric will walk the group through an informative wine-by-wine "taste like a sommelier" master class, while Mindi then pairs each wine style with a live performance song.

COVID-19 Policy
Effective immediately, all performances at the Dakota will require either proof of a full course of COVID-19 vaccination or proof of a negative COVID-19 test taken in the prior 72 hours. Patrons must have a completed COVID-19 vaccination card or a photo of their card, with their final dose at least fourteen days prior to the event, or a negative COVID-19 test result from 72 hours or less prior to the event. Thank you for helping to keep everyone safe. More COVID Policy details here >>
Learn More: https://www.mindiabair.com/