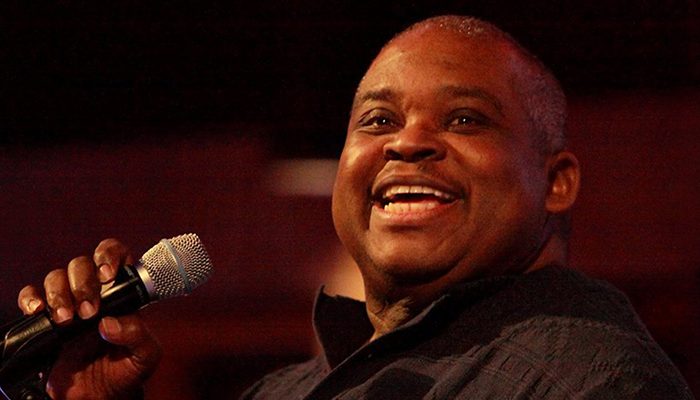 "Minnesota's greatest gospel singer."
– Star Tribune
SOLD OUT. Please contact the box office at 612-332-5299 for possible seating options.
Robert Robinson is reason to believe that the greatest music reaches every name and crosses every boundary, from audiences in the Pontiac Silverdome to troops in South Korea. Robert possesses the ability to sing any song and yet remain true to his vision.
Mother's Day Brunch Menu
OPENING ACTS
Deviled Eggs $7
Crab Salad; Grapefruit, Avocado $18
Pimento Grilled Cheese Tea Sandwiches $12
Granola Yogurt Parfait $12
HEADLINERS
Shrimp & Grits; Corn, Andouille $24
Shirred Eggs; Mushroom, Truffle, Toast $22
Dakota Cheeseburger $15; Add Bacon $2; Add Pimento Cheese $2; Add Fries $2
Wagyu Steak and Potato Salad $29
Pancakes with Caramelized Banana $22
SIDE ACTS
Grits & Maple Syrup $8
Seasonal Fruit $8
Bacon $8
Cheddar Drop Biscuits $9; Add 'Dirty Gravy' $7
"Put An Egg On It!" (poached egg) $3
CURTAIN CALLS
Dakota Cheesecake $14
Strawberry Rhubarb Galette; Ice Cream $14
KIDS' MENU
Cheeseburger $9
Fries $4
Tater Tots $4
Silver Dollar Pancakes $8
Scrambled Eggs $8
COVID-19 Policy
Effective immediately, all performances at the Dakota will require either proof of a full course of COVID-19 vaccination or proof of a negative COVID-19 test taken in the prior 72 hours. Patrons must have a completed COVID-19 vaccination card or a photo of their card, with their final dose at least fourteen days prior to the event, or a negative COVID-19 test result from 72 hours or less prior to the event.  Masks are REQUIRED to be worn indoors except for the purposes of eating, drinking, or performing on stage. Thank you for helping to keep everyone safe.  More COVID Policy details here >>
LEARN MORE: http://www.robertrobinsonmusic.com