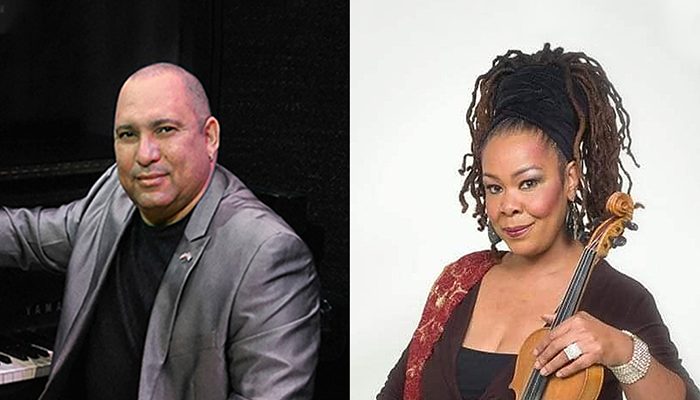 "[Briggs] will bring the versatility and the fire in a duo with Herrera, a percussive powerhouse with a genre-bending musical vocabulary." – Star Tribune, Best Concert Pick
Ignacio "Nachito" Herrera is acclaimed as one of the world's greatest Cuban pianists in command of traditional classical and contemporary musical idioms. Nachito brings astounding technique and natural talent to compose explosive music that overwhelms the Dakota with powerful energy.
Herrera stunned Cuban audiences at the age of 12, performing Rachmaninoff's Concerto No 2 with the Havana Symphony Orchestra. He later joined the famed Cubanismo as the lead pianist, arranger, and Musical Director. He was also a special guest for Afrocuban All Stars. Nachito has played at many of the world's finest concert halls and prestigious jazz festivals. He has had many awards, including City Pages Best Jazz Artist for four years, Emmys, Grammys, Minnesota Music Awards, the Immigrants of Distinction Award, among many others.
Karen Briggs, also known as the "Lady in Red," is an American violinist. Best known for spending thirteen years on tour with contemporary instrumental musician Yanni, Briggs received the "Lady in Red" moniker while featuring as a soloist on Yanni's Live at the Acropolis tour. Briggs has performed or collaborated with Dave Grusin, Diana Ross, the Wu-Tang Clan, En Vogue, and Chaka Khan.
Currently regarded by many as one of the greatest violinists of our time, she serves as both an inspiring role model for many violinists and musicians and has continuously proven to be an asset to any projects that she's participated in.
LEARN MORE: https://www.nachitoherrera.com
LEARN MORE: https://www.karenbriggsviolin.com