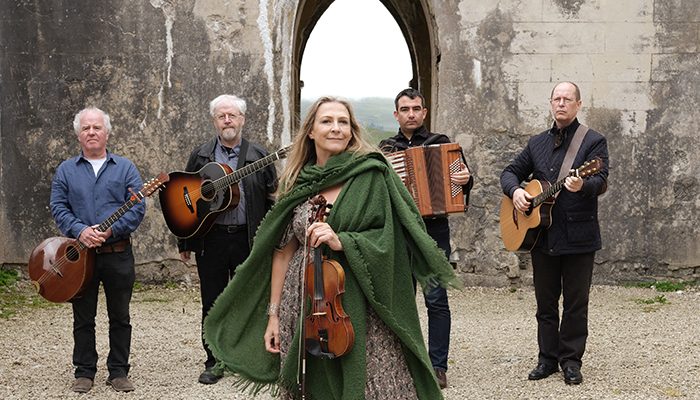 NEARLY SOLD OUT. Please contact the box office at 612-332-5299 for seating options.
"The hottest group in the Celtic realm these days" – The Boston Globe
With a career in Irish music for 35 years, Altan has achieved legendary status in a genre that has been equally shaped by the band's influence and genius. Audiences from Ireland to Japan to Australia to Europe have embraced their heartwarming, dynamic live performances and their exquisitely produced, award-winning recordings. Over a dozen releases to date, ranging from the most touching old Irish songs to hard-hitting reels and jigs. Altan's newest release, 2018's The Gap of Dreams, follows their acclaimed 2015 album, The Widening Gyre.
Adding to their long list of awards and honors, fiddler, singer and founding member Mairéad Ní Mhaonaigh was the recipient of the Gradam Ceoil/Traditional Musician of the Year in 2017. Though the band received the same award for Band of the Year in 2001, Mairéad was glad to be recognized on her own in a genre that has been slow to recognize female musicians. She is only the third woman in twenty years to receive the main award.
Throughout their career, you'll find Altan's unwavering commitment to bringing the beauty of traditional music to contemporary audiences, particularly that of the fiddlers and singers of their hometown in Donegal.
The seeds of Altan lie in the music and spontaneity of sessions in kitchens and pubs in their hometown of Donegal, where their music was heard in an atmosphere of respect and intimacy. It is here that the band's heart still lies, whether they are performing on TV in Australia or jamming with Ricky Skaggs on the west coast of the United States. In spite of a hectic touring and recording schedule, Altan continue fresh in their vision of bringing the beauty and joy of traditional music to audiences everywhere, and have always promised themselves to continue as long as it's fun — fortunately, it still is!
Clare Friel, TG4 Gradam Ceoil Ceoltóir Óg/Young Musician of the Year 2018, was born and brought up in Glasgow, Scotland, with very close family ties to Donegal. She is a highly regarded fiddle player and singer and plays as a part of The Friel Sisters. Clare is quickly making a name for herself and has played and toured with such acts as The Chieftains, Moya Brennan, Lunasa, Sharon Shannon, Carlos Nunez, Cherish the Ladies and the Máirtin O'Connor Trio.
LEARN MORE: https://altan.ie/