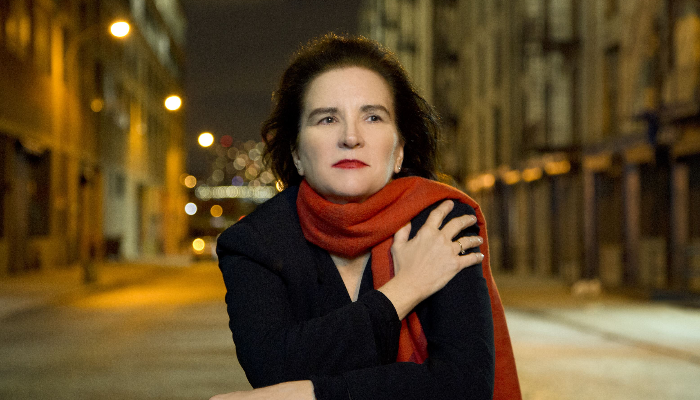 "Inspired by classical works and the challenge of making jazz music more expansive, the latest project (HIGHER) came to life. And again Barber knows how to create a more artistic side of modern jazz, without denying the traditional roots of American jazz music."
– hifi Magazine
As a pianist and vocalist, Patricia Barber is a force to be reckoned with selling over 100,000 albums. Barber, who has won a Guggenheim Fellowship in Composition, once again brings thrilling original material into the jazz orbit. Featured on Higher is an art song cycle that toured in 2015 with Renee Fleming, "Angels, Birds, and I…", that can be performed by jazz vocalists and instrumentalists as well as classical singers.
Performing with her long-time jazz trio—Patrick Mulcahy (bass), Jon Deitemyer (drums) and guests—Barber juxtaposes "Angels, Birds, and I…" with some of her celebrated arrangements from the American Songbook
On April 16, Patricia Barber was elected to the illustrious American Academy of Arts and Sciences, a society founded in 1780 to honor excellence and convene leaders from every field of human endeavor toward advancing the common good. Among others elected this year are Michelle Obama and Jonathan Franzen. Jazz inductees from recent years include Keith Jarrett, Herbie Hancock and Wayne Shorter who join the rolls with musicians Bob Dylan, Renée Fleming and Stephen Sondheim.
Learn More: http://www.patriciabarber.com