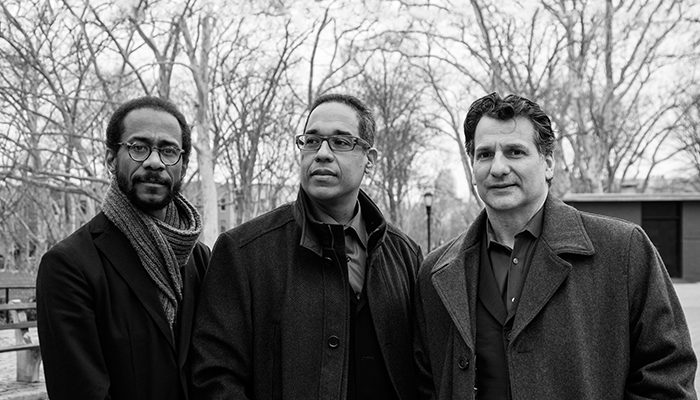 "the perfect balance between elasticity and groove." – New York Times
Celebrating and inspired by Wayne Shorter, musical soulmates Danilo Pérez, John Patitucci, and Brian Blade have long performed together as essential members of the Wayne Shorter Quartet. Embracing the message of their mentor and friend, these three virtuosos celebrate Wayne's music and introduce new compositions with the Children of the Light trio. Their three-way conversation is an intense collective improvisation, unfolding and constructing the music like a rhythmic and smoldering chamber recital.
Called "three musicians capable of improving and altering the course of any musical situation which they may encounter," it's been said a Children of the Light sound check "sounds better than half the finished recordings out there!" Speaking of recordings, their self-titled debut album was released to critical acclaim and 5-star reviews in 2015. NPR says, 'Wayne Shorter is Children of the Light's hidden chord, but this trio draws power from plenty of other sources and influences too. And with its inspired music, Children of the Light shines brightly enough to last as long as any band."
As a solo artist and as a collaborator with jazz giants from Dizzy Gillespie to Wayne Shorter, for over three decades, Grammy-winning Panamanian Pianist-Composer Danilo Pérez has been lauded as one of the most creative forces in contemporary music. With jazz as the anchoring foundation, Pérez's Global Jazz music is a blend of Panamanian roots, Latin American folk music, West African rhythms, and European impressionism – promoting music as a borderless and multidimensional bridge between all people.
LEARN MORE: https://www.daniloperez.com/