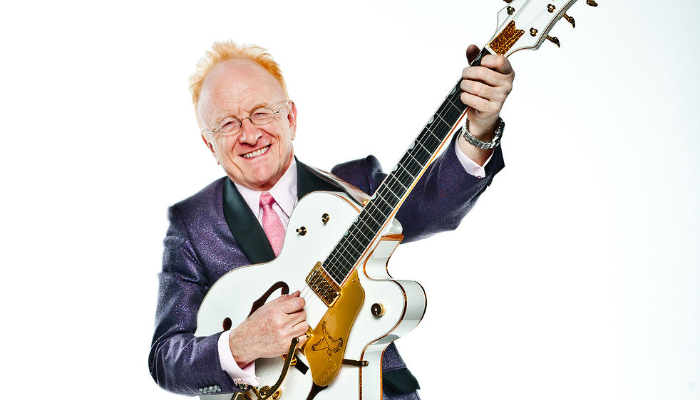 "the exuberant Mr. Asher knew anyone who rocked and everyone who mattered"
– The Wall Street Journal
We first came to know him through the global smash "World Without Love" as one half of the British Invasion duo Peter & Gordon. "Memoir" is a multimedia experience filled with the music of Peter & Gordon that includes film footage and photos from Peter's considerable personal archive, brought to life with a storyteller's gift, transporting audiences back to the heart of 60s popular culture. Icons such as Mick Jagger, John Lennon, Paul McCartney, Marianne Faithful, Yoko Ono, Carole King, James Taylor and Linda Ronstadt are among the cast of characters in this narrative – along (of course) with the greatly missed Gordon Waller.
The soundtrack to this evening includes "I Go to Pieces," "True Love Ways," and "Lady Godiva." The songs given to Peter & Gordon by Paul McCartney are also front and center: "Woman," "I Don't Want to See You Again," Nobody I Know," and "World Without Love," all of which were US Top 40 hits. Peter, the two-time Grammy winner for Producer of the year, presents these timeless classics along with other old favorites from that golden era.
"Who better than Peter to tell us these stories? Who else can offer a loving, smart and funny, firsthand look at the defining cultural event of our time? He was there. With his eyes and ears open, an indelible feature of the landscape―musically, professionally, and personally." –James Taylor
"Asher sprinkled magical mystery dust over a full house" –Star Tribune
SPECIAL EVENT Peter Asher book signing: The Beatles from A to Zed: An Alphabetical Mystery Tour at the Galleria Barnes and Noble in Edina on Tuesday, January 14 from noon-1pm. 
Listen to a NPR interview with Peter Asher (joined by Kerri Miller) talking about the aspect of the Beatles that seems to pique everyone's interest on who influenced them.
Join us for dinner before or during the show. Explore our menu >>  Did you know that we offer a premium seating option for those who pre-order a $39 food/beverage voucher? Call 612-332-5299 to learn more and order.
Peter Asher moved effortlessly from his role with Peter & Gordon to music executive with the Beatles' Apple Records, then famously (as in cover of Rolling Stone magazine level famous) to producer and manager, handling the careers of James Taylor, Linda Ronstadt and a host of others. Books abound (The Beatles From A to Zed), documentaries with half-truths (and worse) are all too common, but, now, finally, Mr. Asher tells first hand his tales from the eye of the cultural hurricane in this intimate evening.
Learn More: www.peterashermusic.com