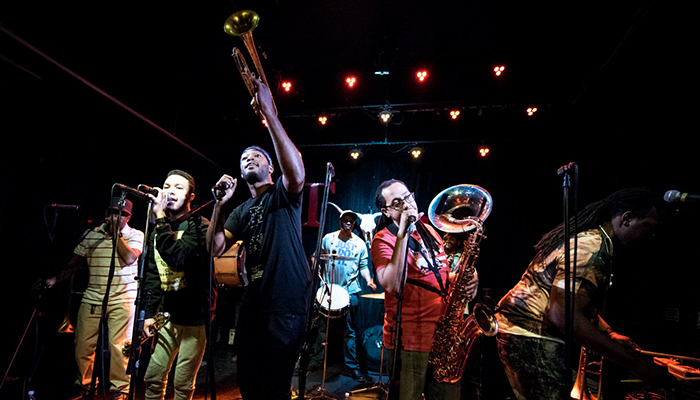 "I just saw the Rebirth Brass Band, unbelievable. Hard as hell, free as a ray of light, there is not a band on earth that is better. Stunning."
– Flea, Red Hot Chili Peppers
Since their founding, the Rebirth Brass Band has developed a signature brand of heavy funk that has influenced not only New Orleans' brass band culture for the last 30 years, but acted as a precursor to the wildly popular "bounce" hip-hop style the city is known for.
Learn More: http://www.rebirthbrassband.com/