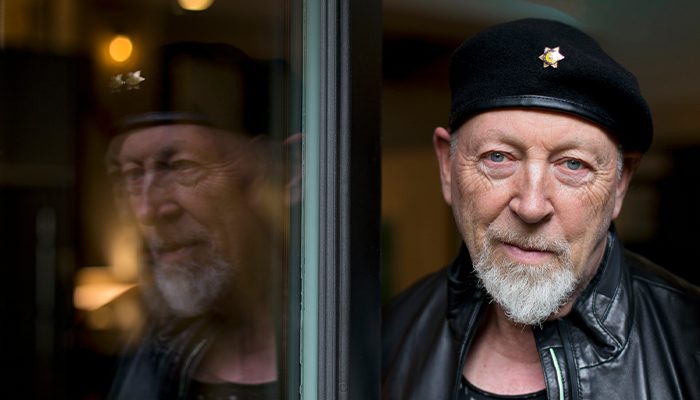 NEARLY SOLD OUT. Please contact the box office at 612-332-5299 for seating options.
"The finest rock songwriter after Dylan and the best electric guitarist since Hendrix." – L.A. Times
In 2017, Ivor Novello Award-winning and Grammy-nominated legend Richard Thompson gave himself up to the music itself. Picking up a guitar, emotions echoed through his deft fleet-fingered fretwork, poetic songwriting, and impassioned picking. Those transmissions comprise his nineteenth solo album, 13 Rivers.
"I never really think about what songs mean," he admits. "I just write them. Some of them reflect on what happened a few months ago or even a year ago. It's a process of surveying my life and where I was at."
In many ways, his career has pointed towards such a statement. Powered by evocative songcraft, jaw-dropping guitar playing, and indefinable spirit, this venerable icon holds a coveted spot on Rolling Stone's "100 Greatest Guitarists of All Time" and counts a Lifetime Achievement Award from the Americana Music Association in Nashville, and a Lifetime Achievement Award from the BBC Music Awards among his many accolades. 2011 saw Thompson garner an OBE (Order of the British Empire) personally bestowed upon him by Queen Elizabeth II at Buckingham Palace. Moreover, Time touted his anthem, "1952 Vincent Black Lightning," on its "100 Greatest Songs Since 1923" list.
Thompson's influence can't be overstated. Everybody from Robert Plant, Don Henley, and Elvis Costello to REM, Sleater-Kinney and David Byrne has covered his music.
Wilco's Jeff Tweedy jumped at the chance to produce 2015's Still – which earned plaudits from Pitchfork, The Guardian, Rolling Stone, and more. Meanwhile, Werner Herzog tapped him for the soundtrack to Grizzly Man. He launched his career by co-founding the trailblazing rock outfit Fairport Convention, responsible for igniting a British Folk Rock movement.
LEARN MORE: https://www.richardthompson-music.com/
PHOTO CREDIT: Tom Bejgrowicz