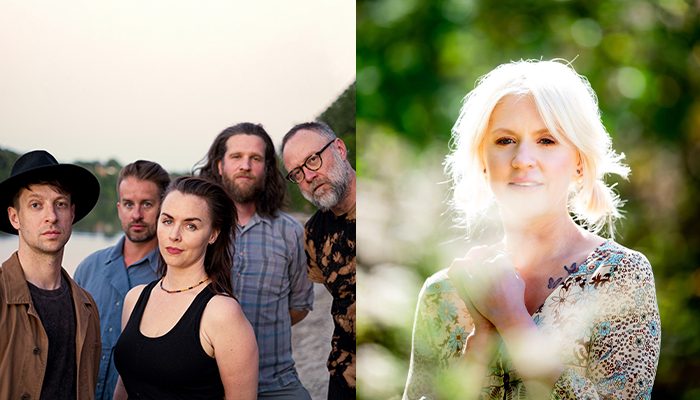 "Koza is a rare talent… the band around him occupies similar rarefied air." –No Depression
"abundant joy… the prominence of [Shorai's] enthusiasm is hard to ignore." – All About Jazz
Winter in Minnesota is a time to slow down. Time to reflect. Time to count blessings, and reconnect with loved ones. Time to recall challenges overcome, and plan for challenges ahead. Time for new musical experiences.
This show is a musical reflection of the minutes, months and years we are most grateful for. Originals and recent favorites that celebrate the passage of time. Melodic and ethereal aural travelogues.
Rogue Valley is an Americana band based in the Twin Cities, where the blend of urban development and natural landscape converge along the shores of the Mississippi River. The band raced onto the local scene a little over a decade ago, with 4 full-length albums in a single year. Since 2016's radiate/dissolve, sightings of the band have been more sporadic. Until now.
Their new album (out October 2023), titled Shell Game, is a nod to natural and created structures that both contain and obscure. Shell Game is a 20-song set that roams territory both familiar and also furthers the idea of Americana and the Rogue Valley aesthetic.
A singer with equal parts heart, charm, and individuality, Sophia Shorai has been a mainstay on the Minneapolis scene since 2004. With five self-released albums under her belt, she mixes old classics, modern revivals, and her own pop gems with ease and soul. Shorai has collaborated with many of the Midwest's finest and most celebrated musicians and has garnered international vocal recognition through commercials, television shows, and films.
Well-known for her command of the jazz idiom, Shorai explores the lush landscape of modern pop with her trio. Showcasing her originals and hidden gems, and melding her versatile voice with Koza's, Shorai finds new emotional depth and sonic space.
"Sophia has everything a singer could want: soul, versatility and comfort in a number of musical settings and styles, a marvelous set of ears, unique style, and a visceral love of music and performance. Whether she's belting or crooning, she breaks hearts." – Adam Levy, singer/songwriter
Recommended for Fans of Jeremy Messersmith, The Milk Carton Kids, Chastity Brown and Mark Mallman.
LEARN MORE: https://www.lostinroguevalley.com/
LEARN MORE: https://www.sophiashoraimusic.com/