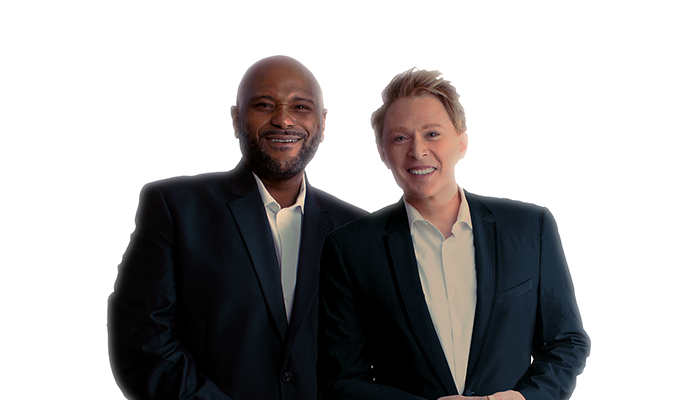 "Ruben and Clay compose a beautiful, seamless sound…truly something special." –Nippertown
Called a 'pitch-perfect, flawless show,' Twenty: The Tour highlights the music that made Ruben & Clay American Idol favorites and household names. From Clay's iconic rendition of "Bridge Over Troubled Water" to Ruben's soulful single "Flying Without Wings", join America's favorite odd couple for an unforgettable evening of music and memories, spanning two decades, delivered as only these true superstars can.
Ruben & Clay are thrilled to reunite twenty years after captivating audiences during their historic run on the second season of FOX's American Idol in 2003. Both plucked from the relative obscurity of their hometowns in the South, the unlikely pair quickly became audience favorites instrumental in helping propel Idol to the top of the Nielsen ratings, nearly tripling the viewership of the previous season, and securing its place as one of the most consequential TV series in American history.
Over 38 million viewers tuned in to hear the results of more than 124 million votes cast during their finale making it the most-watched Idol episode in history and the highest-rated regularly scheduled, live, non-sporting television episode of the 21st century. Combined they have recorded twelve albums, sold more than eight million albums worldwide, toured the country fourteen times, starred together on Broadway, won four Billboard Music Awards, an American Music Award, and have been nominated for two Grammys.
Recommended for Fans of Kenny Lattimore, Gerald Levert, Nick Lachey and Kelly Clarkson.
Learn More: https://www.rubenandclay.com/