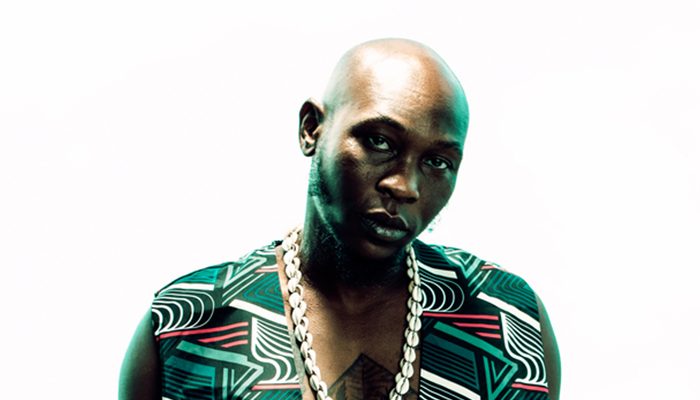 "Seun Kuti has inherited not only the lyrical heft of his father's legacy but also—thankfully—the musical stylings." – PopMatters
Seun Kuti's mission is as vast as the continent from which it sprang: "Inspire Africa to be what it is supposed to be." The youngest son of visionary Fela Kuti, Seun has continued the family tradition of fusing music and politics into something transcendent.
Like his parents and grandparents, Seun is an activist on the frontlines – a revolutionary in every sense of the word. He has responded to our global moment of crisis in a burst of creativity. With his weekly radio show, his mythical gigs at The Shrine in Lagos, and a righteous social media presence, Seun is a towering figure in Nigeria. In "When We Move," his recent collaboration with Common and Black Thought (from The Roots), he continues to ask the difficult questions: "Would they feel the pain like we do? Would they hear a cry like we do?"
Seun's lyrics are set to rhythms born in Africa, which then circled the globe, returning to Nigeria where Fela reinvented them as Afrobeat. "I was raised in Afrobeat," says Seun, who joined his father's band at 9 and began fronting it at 14.
Like his father, Seun doesn't just stand against corruption – he dances against it, sings against it, pressing onward with his family's sacred musical mission: resisting oppression, uniting the people with rhythm. To grasp the depth of this dynasty one must look beyond Fela, to Seun's grandfather, a composer of hymns in traditional Nigerian form. Seun's grandmother was the first Secretary General of the International League of Women. When speaking of her Seun invokes Oya, the Storm Goddess of Wind and Lightning. His respect for feminine power is woven into his lyrics.
And now the torch of justice has been passed to Seun, Pro-Tem Chairman of Movement of the People, the political party launched by his father which Seun is resurrecting. Seun creates music to heal the violence that he sees between people and nature.
LEARN MORE: https://www.seunkuti.net/