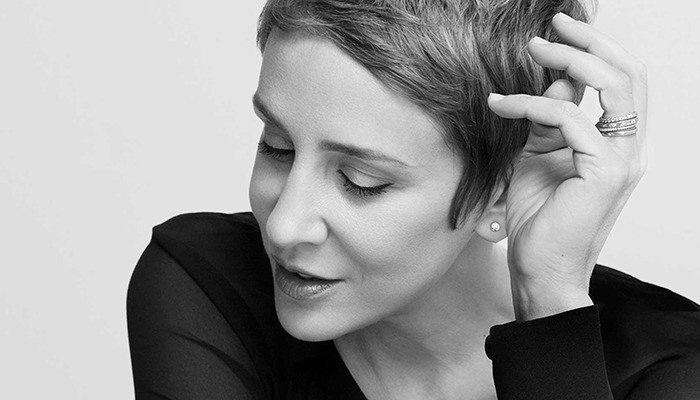 "She has charm to burn, a smile that could give you hope in February and sings like nobody's business" – Wall Street Journal
Stacey Kent is a jazz singer in the mold of the greats, with a legion of fans worldwide, a host of honors and awards, and a singular place among the elite vocalists of today. A comparative literature graduate who is fluent in French, Italian, Portuguese, and German as well as English, Kent understands the unique power of lyrics, and takes great care in their presentation.
A chart-topping jazz singer following in the footsteps of the greats, Stacey Kent finally returns after her sold-out February 2020 show at the Dakota. Almost overnight, Stacey transformed from being a singer of the Great American Songbook to a singer with a highly distinctive and personal repertoire with a legion of fans worldwide.
COVID-19 Policy
Effective immediately, all performances at the Dakota will require either proof of a full course of COVID-19 vaccination or proof of a negative COVID-19 test taken in the prior 72 hours. Patrons must have a completed COVID-19 vaccination card or a photo of their card, with their final dose at least fourteen days prior to the event, or a negative COVID-19 test result from 72 hours or less prior to the event. Thank you for helping to keep everyone safe. More COVID Policy details here >>
A host of honors and awards for Stacey Kent include a Grammy nomination, album sales in excess of 2 million, Gold, Double-Gold and Platinum-selling albums that have reached a series of No. 1 chart positions during the span of her career.
In addition to performing songs from the Great American Songbook and bossa nova classics, Stacey's repertoire includes a growing number of songs written for her by Jim Tomlinson with various lyricists, most notably the Nobel Prize-winning author, Kazuo Ishiguro.
Learn More: https://staceykent.com/