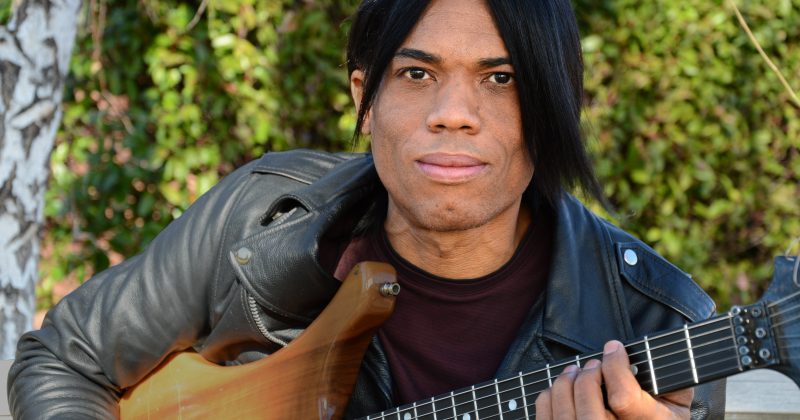 Due to a medical issue, Jackie Venson will no longer be performing with Stanley Jordan for this show. We apologize for any inconvenience. Jeremy Ylvisaker will be opening.
---
"To see and hear Stanley Jordan play guitar is to witness a higher-level instrumental performance." —Roanoke Times
In a career that took flight in 1985 with commercial and critical acclaim, guitar virtuoso Stanley Jordan has consistently displayed a chameleonic musical persona of openness, imagination, versatility and maverick daring. Be it bold reinventions of classical masterpieces or soulful explorations through pop-rock hits, to blazing straight-ahead jazz forays and ultramodern improvisational works—solo or with a group—Jordan can always be counted on to take listeners on breathless journeys into the unexpected.
Key to Jordan's fast-track acclaim is his mastery of a special technique on the guitar's fretboard. Instead of conventional strumming and picking, Jordan's innovative "touch technique" is an advanced form of two-handed tapping. While a handful of other players use similar techniques, Stanley's fluid, multi-layered textures and sheer virtuosity raise the bar for excellence. But his technique, though impressive, is always a means to a musical end.
Jordan has received four Grammy nominations. His 2011 album Friends was nominated for an NAACP Image Award. L.A. Times jazz critic Leonard Feather wrote, "Genius is a word often tossed around in musical circles, but it has been rightfully applied to Stanley Jordan."
Jeremy Ylvisaker is a multi-instrumentalist, composer, improviser, producer, teacher who has worked with John Prine, Bon Iver, Bruce Hornsby, Jenny Lewis, Andrew Bird, Sandra Bernhard, Damo Suzuki (Can), Anais Mitchell, Brother Ali, Mouse on Mars, Swamp Dogg, Merce Cunningham dance company, and many others playing in venues such as the Sydney Opera House and Carnegie Hall. He scored the film Reframed: Forgotten Film Remembered (Walker permanent collection) and put out 3 solo records (Welcome to Christmastown, Malibu Hymnal and Dimebag) as well as several as a member of the group Alpha Consumer.
Recommended for Fans of Pat Metheny, Al Di Meola, Andrew Bird and Dosh.
LEARN MORE: https://www.stanleyjordan.com/