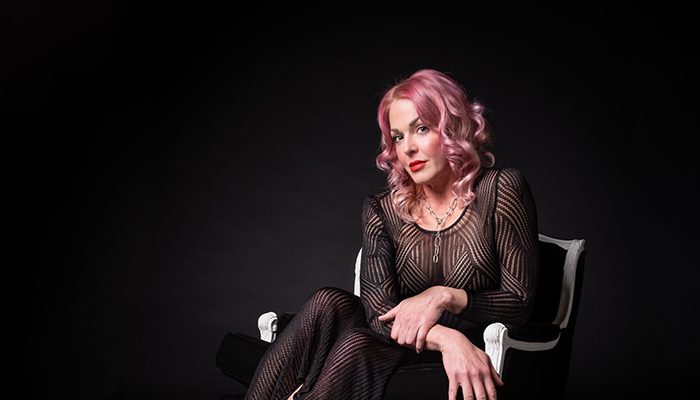 "Large's voice is a Swiss army knife… slicing through the limits of the Great American Songbook." – The Oregonian
Storm Large: musician, actor, playwright, author, awesome. She shot to national prominence in 2006 as a finalist on the CBS show Rock Star: Supernova, where despite having been eliminated in the week before the finale, Storm built a fan base that follows her around the world to this day. She was seen on the 2021 season of America's Got Talent.
Storm spent the 1990s singing in clubs throughout San Francisco. Tired of the club scene, she moved to Portland to pursue a new career as a chef, but a last-minute cancellation in 2002 at the Portland club "Dante's" turned into a standing Wednesday night engagement for Storm and her new band, The Balls. It wasn't long before Storm had a cult-like following in Portland and a renewed singing career that was soon to be launched onto the international stage.
Storm made her debut as a guest vocalist with the band Pink Martini in April 2011, singing four sold-out concerts with the National Symphony Orchestra at the Kennedy Center in Washington, DC. She continues to perform with the band, touring nationally and internationally, and she is featured on their album Get Happy. Storm has also sung with Grammy winner k.d. lang, pianist Kirill Gerstein, punk rocker John Doe, singer/songwriter Rufus Wainwright, and Rock and Roll Hall of Famer George Clinton.
She debuted with the Oregon Symphony in 2010 and has returned for sold-out performances each year thereafter. Storm made her Carnegie Hall debut in 2013, singing Weill's "Seven Deadly Sins" with the Detroit Symphony as part of the Spring for Music Festival. The NY Times called her "sensational," and the classical music world instantly had a new star.
LEARN MORE: http://stormlarge.com/
PHOTO CREDIT: Laura Domela