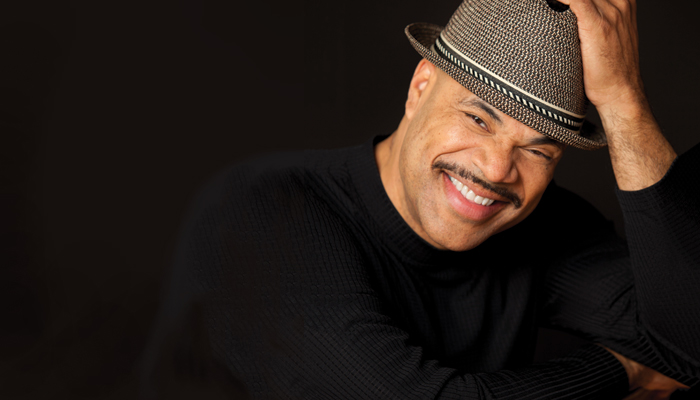 "When [T. Mychael Rambo] emerges, the excitement is palpable."
– Star Tribune
In this season of giving, join us and T. Mychael Rambo and friends to raise money for the Minnesota Coalition for the Homeless. Twin Cities performers Aimee Bryant and Thomasina Petrus join T. Mychael on stage in this special night of music, giving and gratitude. Call the box office at 612.332.5299 by November 25 to pre-order your turkey dinner with all the fixings for only $25! Features that are not pre-ordered are not guaranteed. Dessert and beverages not included. Details >>
Emmy Award-winning actor, vocalist, arts educator and community organizer, T. Mychael Rambo has made an indelible mark in the Twin Cities. Performing principle roles at such theaters as the Guthrie, the Ordway, Mixed Blood, Park Square Theatre, the Minnesota Opera, and many others.
An artist of many trades; a professional actor, singer, songwriter, poet, dancer and choreographer, Aimee Bryant has been performing in the Twin Cities for the last 20 years. Some of her professional highlights include Beneatha in "A Raisin in the Sun", Sarah in "Ragtime", and Marian the Librarian in "The Music Man". City Pages named Aimee the Best Actress of 2015.
Known for her unique vocality and symbiotic relationship with fellow musicians, Thomasina Petrus has been on local singing and acting stages for the past 15 years, cultivating her talents through mentorships and friendships of some of the twin cities most beloved artists. Inspired to continue creating exceptional music and theatre, Thomasina established her own production company, Thomasina Productions.
Band Members:
Thomas West (piano)
Jonathan Bekure (bass)
Trenon Graham (drums)
Daryl Boudreaux (percussion)
Special Performance by:
Trenon & Malcolm (ventriloquist and friend)
Learn More: https://penumbratheatre.org/t-mychael-rambo/