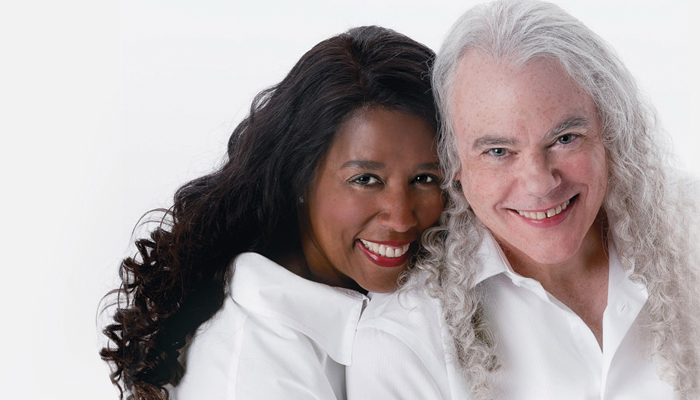 "Not since Ella Fitzgerald met Joe Pass on stage has there been so felicitous a mating as Tuck & Patti."
– Encyclopedia of Jazz
For 40 years this unique, genre-crossing vocal/guitar jazz duo has cast its passionate musical spell worldwide, capturing the hearts of lovers, the respect of jazz buffs and the jaw-dropping awe of guitarists and singers. They have a long-standing tradition: minimalist arrangements featuring Tuck's extraordinary virtuosity and Patti's rich mezzo soprano.
Learn More: https://www.tuckandpatti.com