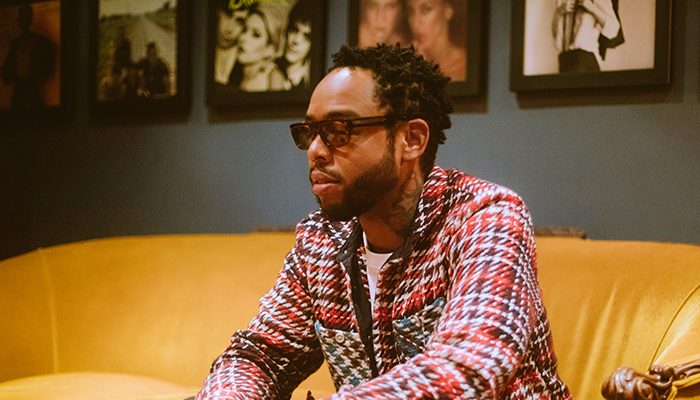 "lush tapestries that feel as bright and inviting as a perpetual 70-degree day." – Rolling Stone
A five-time Grammy-nominated artist, producer and multi-instrumentalist from LA's Crenshaw District, Terrace Martin is renowned as one of the world's leading jazz musicians AND hip-hop producers. This singular standing is captured in his countless influential collaborations including Kendrick Lamar (good kid, "m.A.A.d. city" & To Pimp a Butterfly), Stevie Wonder, Travis Scott, Rihanna, Snoop Dogg, Herbie Hancock, and Leon Bridges' "Sweeter" (performed at the DNC). From his own acclaimed releases like the protest anthem "Pig Feet", and his Grammy-nominated, star-studded album grammy-nominated Dinner Party produced by The musical supergroup of Terrace Martin, Robert Glasper, Kamasi Washington and 9th Wonder, and his most recent single "Chucks" (feat. Channel Tres). Among the most versatile creatives in a generation, Terrace's path is leading him in parallel with the greats like Quincy Jones or Dr. Dre, while also launching his vibrant, progressive, genre-crossing record label Sounds of Crenshaw.
The first record the young Martin bought was EPMD's single "You Gots to Chill." While his love of hip-hop continued to grow, he also began to appreciate jazz through his father, a drummer. Having played keyboards for several years, Martin picked up the saxophone at the age of 13. Gigs with Billy Higgins, P. Diddy, and Kirk Franklin followed shortly thereafter. Martin also began a long-term association with Snoop Dogg and gained a college scholarship via Jay Leno after the Tonight Show Band's Kevin Eubanks heard his playing.
Martin kicked off his production career in 2004 with Snoop, Warren G, and Nate Dogg's group 213, Shawnna, and others. Since then he has continued at a dizzying rate, producing dozens of acclaimed albums by Kendrick Lamar, Robert Glasper, Murs, Travis Scott, and many others. At the same time, he has released several recordings under his own name, firmly establishing him as one of the most prolific creators in modern hip-hop and R&B.
LEARN MORE: https://soundsofcrenshaw.com/terrace-martin