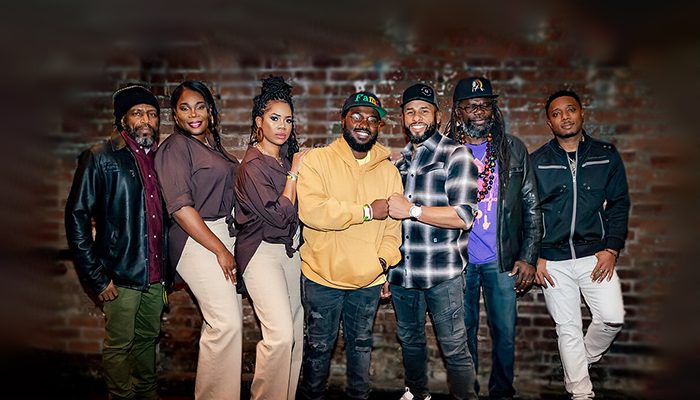 "pure positive vibes… vibrant, relevant, and revolutionary" – Broadway World
The Wailers are a rare breed of musicians who have earned their place in the annals of music history. Their culture-defining music, embodying the spirit of the 1970s reggae movement, has left an indelible mark on the industry.
Experience the magic of their timeless classics and incredible cuts from Bob Marley's vast repertoire in a set that is truly unforgettable. Under the guidance of Aston Barrett Jr, son of the legendary Aston "Familyman" Barrett (the original Wailers bassist), The Wailers continue to preserve the legacy of their iconic sound.
In 2020, The Wailers made a comeback with their new album, One World. The first single, "One World, One Prayer", is a powerful anthem for unity, love, and inclusivity, and features a blend of Jamaican reggae and urban Latin music. The band's first recording in 25 years, One World earned a 2021 Grammy nomination for Best Reggae Album.
In 2022, The Wailers welcomed a new vocalist, Mitchell Brunings, adding even more dynamic energy to their already electrifying live shows. Brunings is a talented vocalist who has made a name for himself with his soulful voice and powerful stage presence.
The Wailers continue to captivate audiences with their unique brand of reggae, blending the sounds of the past with a fresh, contemporary flair. Brunning's addition to the band has been widely praised by fans and music critics alike, solidifying The Wailers' status as one of the most exciting live acts in the world.
LEARN MORE: https://www.thewailers.com/