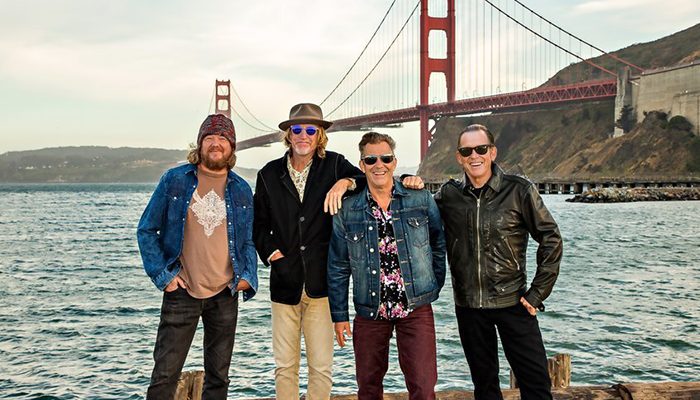 "Sizzling, slow-burning, gritty blues and rock" – Living Blues
Throughout his long, constantly evolving career, guitarist, singer and songwriter Tommy Castro has always remained true to himself while exploring, growing and creating new music, and he has taken his thousands of devoted fans right along with him. Since his solo debut in 1994, he's made sixteen albums, ranging from horn-fueled R&B to piping-hot blues to fiery, stripped-down rock 'n' roll.
Through its thirteen songs, Castro's latest album, 2021's A Bluesman Came To Town tells the tale of a young man working on his family farm who gets bitten by the blues bug. He masters the guitar and heads out on the road seeking fame and fortune, only to find what he's left behind is the treasure he's been looking for.
With the current version of The Painkillers (bassist Randy McDonald, drummer Bowen Brown and keyboardist Michael Emerson), Castro has released several albums, with critics shouting praise and admirers cheering the group's every move. The band has coalesced into one of the telepathically tightest units Castro has ever assembled, making them one of the most in-demand live roots music acts performing today, delivering soul-shaking, muscular music.
Castro's relentless road-dog approach—gig after gig, night after night—has won him loyal, lifelong fans everywhere he plays. He has traveled hundreds of thousands of miles and performed thousands of gigs, leading his bands at clubs, concert halls, and festivals all over the world. The Washington Post says Castro is "phenomenal and funky" with "soulful vocals and inspired blues guitar." The San Francisco Chronicle describes Castro's music as "funky Southern soul, big city blues and classic rock… silvery guitar licks that simultaneously sound familiar and fresh." No Depression says "Castro plays gritty, string-bending blues like a runaway train… a glorious blend that rocks the soul and lifts the spirits."
LEARN MORE: https://www.tommycastro.com/
PHOTO CREDIT: Kathleen Harrison