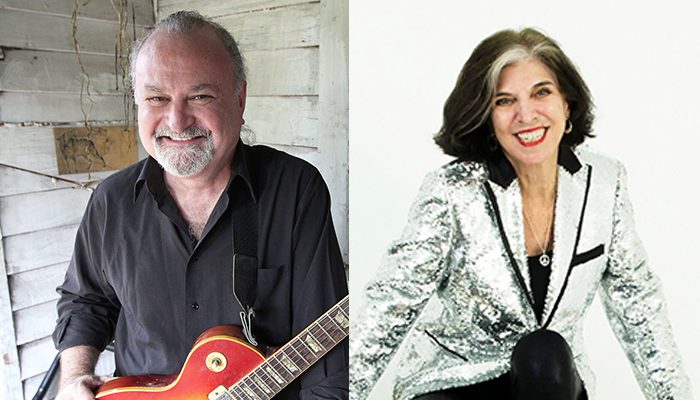 "A torrent of dazzling musicianship" – L.A. Times
Tinsley Ellis and Marcia Ball are excited to present an intimate evening of their music and memories called Acoustic Songs and Stories. They will each play a set of their own songs. Tinsley, an elder statesman of the blues world, will perform many of his most popular songs from his twenty albums, plus some Delta blues and classics on his National Steel and Martin acoustic guitars. Marcia, a five-time Grammy nominee, will play the piano and sing her often raucous and sometimes touching original songs full of the characters and places that shaped her. They will weave the music together with stories from their years on stage and on the road. Finally, they will come together as a duo to close the night playing songs together and swapping tales of their travels and travails.
Marcia Ball, the 2018 Texas State Musician of the Year, has won worldwide fame and countless fans for her ability to ignite a full-scale roadhouse rhythm and blues party every time she takes the stage. Her rollicking Texas boogies, swampy New Orleans ballads and groove-laden Gulf Coast blues have made her a one-of-a-kind favorite with music lovers all over the world.
Southern blues-rock guitar wizard, vocalist, and songwriter Tinsley Ellis has become a bona fide worldwide guitar hero. Armed with his signature molten licks, melodic riffs, and rousing, intense solos, Ellis, as his legions of fans will attest, is among the blues world's best-loved, hardest working and most well-travelled statesmen.
LEARN MORE: http://marciaball.com/
LEARN MORE: http://www.tinsleyellis.com/