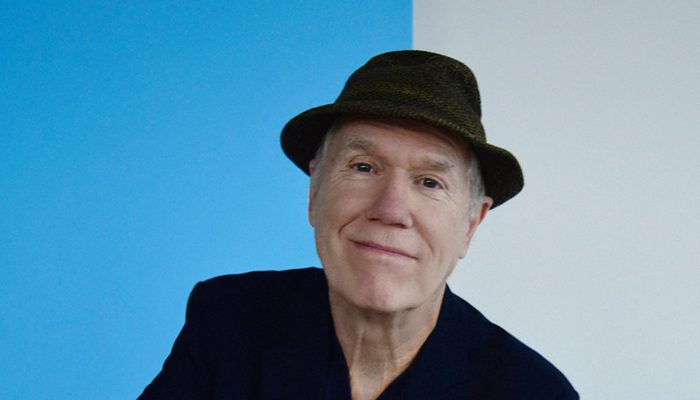 Doors open at 5:30pm. To ensure an intimate experience for everyone final food orders will begin to be taken beginning at 7pm.
"he has not only retained his sharpness of wit but has also learned to cut with greater skill." – The New Yorker
"75 is a big number," says Loudon Wainwright III.
He's referring to the age he recently turned, as well as "How Old Is 75?" one of the many beautifully reflective songs on his latest release, 2022's Lifetime Achievement. Milestones aside, the truth is that Loudon has always been a keen observer of his own aging process, documenting it with an honesty that few songwriters would dare use.
"I've kind of been obsessed with my numbers all the way along the line, you know?" Loudon says. "I have a song that I wrote in 1972 called 'New Paint,' which is about a guy trying to pick up a girl in a park, saying 'If I was sixteen again.' I wrote that when I was twenty-five. I had 'Watch Me Rock, I'm Over Thirty.' I had a song, 'The Birthday Present,' that I sang a capella in a shower about hitting age 50. So 75 is a new number, but it's just another number."
After thirty albums, countless concert appearances, a Grammy, many film and TV roles, and songs recorded by such artists as Johnny Cash, Mose Allison, Bonnie Raitt and his son Rufus, Loudon sounds as engaged and passionate as ever. His singular talent as our foremost six-string analyst and tragicomedian extraordinaire is not only undiminished but hitting new heights of what NPR calls his "unmatched wit and wisdom."
Prudence Johnson's long and happy career as a singer, writer, and teacher has landed her on the musical theatre stage, in two feature films, (A River Runs Through It, A Prairie Home Companion) national radio, (several long stints on A Prairie Home Companion) and on concert stages across North America and occasionally Europe. She has released more than a dozen recordings, including albums dedicated to the music of Hoagy Carmichael, Greg Brown, and a collection of international lullabies.
Composer, arranger, producer, guitarist Dean Magraw has fine-tuned his passionate "Heavy Meadow" approach to music from years of performing and recording with some of the finest musicians in the North America, Europe, and Japan. He has worked with artists as varied as Peter Ostroushko, Anthony Cox, Boiled In Lead, Lorie Line, Andy McKee, and others.
LEARN MORE: http://www.lw3.com
PHOTO:  Shervin Lainez