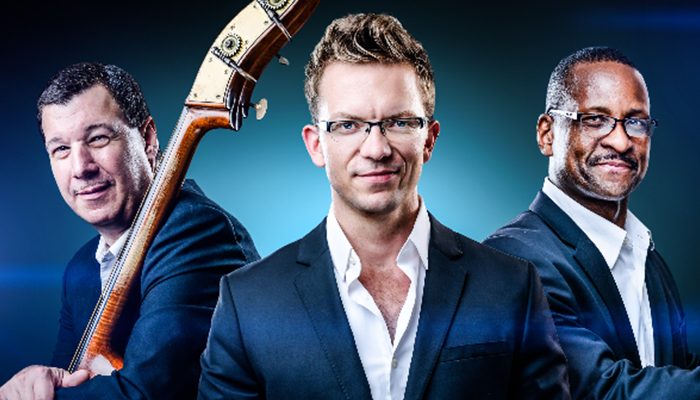 "They swing like there's no tomorrow." – Jazz Police
The Travis Anderson Trio puts their spin on Vince Guaraldi's classic original songs from the 1970s "Peanuts" animated specials. With gems like "Skating", "The Great Pumpkin Waltz" and of course the iconic theme song, "Linus and Lucy", this will be a trip down memory lane.
One of the Twin Cities most dynamic jazz groups, the Travis Anderson Trio has been a mainstay on the local scene for over 15 years. The trio has wowed audiences everywhere from intimate jazz clubs to 2,000 seat halls. With a nod to greatest trios of the past, this group puts their uniquely modern spin on the classic jazz repertoire. Their electrifying live shows have covered everything from Disney to video games, to the greatest TV themes, and have consistently knocked the socks off of seasoned connoisseurs and jazz newcomers alike.
LEARN MORE: http://travisandersontrio.com