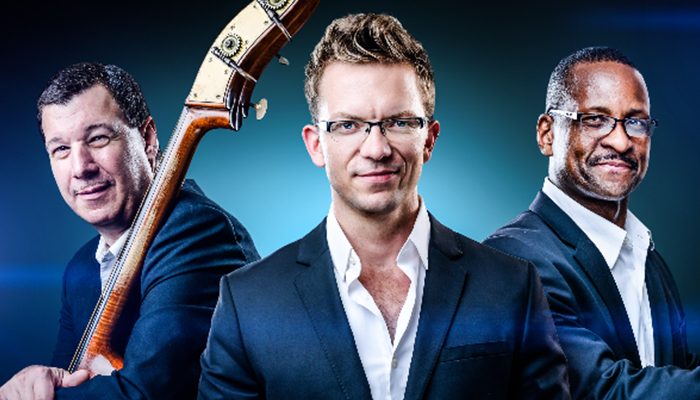 "They swing like there's no tomorrow." – Jazz Police

Bringing electric energy and explosive technique, the Travis Anderson Trio dives into music from the most popular video games of all time. Whether you're a jazz fan, a hardcore gamer or you just love great music, these songs will hook you. The trio has performed these tunes in every conceivable context, from the youngest listener to the oldest, they are always a hit. This is a show for the whole family!
The trio will cover the best of the best: The Legend of Zelda, Super Mario Bros., Castlevania, Sonic the Hedgehog, Final Fantasy, and more! These are songs worthy of a classic jazz treatment, brimming with over-the-top energy and fun.
Fun fact: The overlap between video game music and jazz is massive and undeniable. Modern games from Super Mario Bros. to Cuphead all incorporate live big bands as a core part of their sound. Even the very earliest games from the '80s featured original music written in an authentic jazz style. And those early bleeps and bloops will get the royal treatment in this show. If you grew up in the '80s and '90s, the Travis Anderson Trio is going to mash your nostalgia button!
LEARN MORE: http://travisandersontrio.com