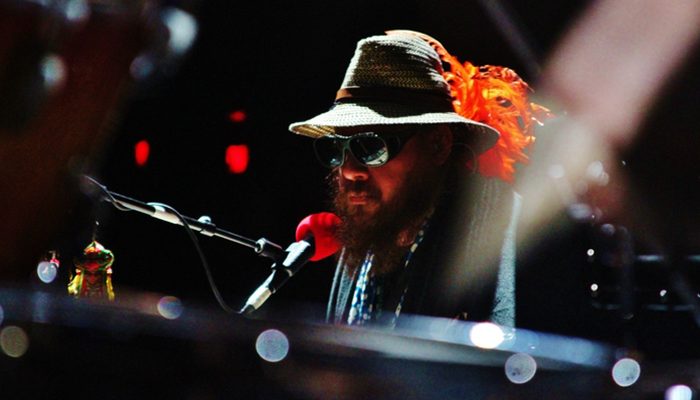 "Infectious as hell… something new and passionate with each performance."
– City Pages
After a longer-than-long winter, we folk from the land of ice hockey and never-ending snow gladly welcome springtime. From snowsuits to shorts in less than a week, we couldn't be happier. Life is really moving and a swingin'.
It's time to Swing Into Spring, folks n' friends.
Please join Nicholas David with Dylan Nau on guitar and Mac Santiago on drums as they cut through some music's swingiest numbers! From The Rat Pack to Ella 'n' Pass, Disney to Garth Brooks to Prima. And no ND show would be complete without a tune or two from the patron saint of Texas: Willie Nelson. Spring has Sprung and it's supper time!
You can hear the nourishing root sounds of American R&B, New Orleans rock 'n' roll, country-driven renaissance and soul music of the spirit much like tuning into your Sunday gospel choir in Nicholas David aka The Feelin'. If you're really listening, you can hear how David is reshaping the music's past for the ever-present day–with a bright future dawning just up ahead.
For more than a decade, Nicholas has composed alternative soul music that connects with people worldwide on a deeply human level. Prior to his unforgettable 2012 run with Team CeeLo on NBC's The Voice, Nicholas had already recorded five critically acclaimed albums, experienced national radio airplay and participated in multiple charity and collaborative projects. Fans of The Voice were introduced to his soulful and storied career during this time when he struck a chord with America and finished a fan favorite in the top three.
LEARN MORE: https://www.thefeelin.com