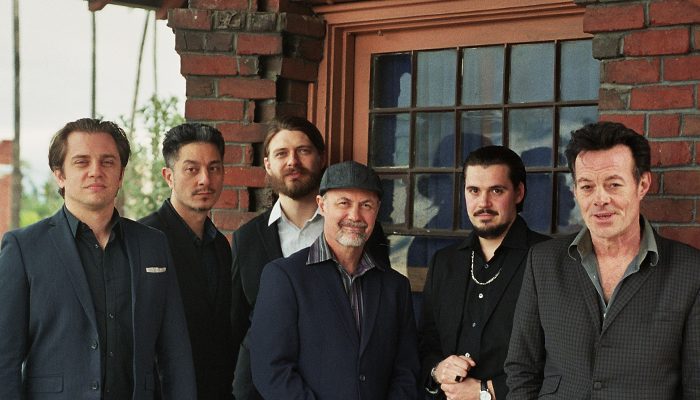 This is a rescheduled performance originally set for March 12-13, 2022.
"James Hunter is one of the best voices, and best-kept secrets, in British R&B and soul." – Van Morrison

James Hunter has certainly paid his dues. Over the span of 30 years, he has worked on the railway, busked in the streets of London, provided backup vocals and guitar for Van Morrison, played clubs and theaters all over the world, written scores of original songs, and recorded some of the most original and honest rhythm & soul albums of the last two decades. By 2006, Hunter was recognized with nominations for a Grammy Award ("Best Traditional Blues Album" for People Gonna Talk) and an American Music Award ("Best New/Emerging Artist"). He and his band then hit the road for a decade of extensive touring and recorded several critically-acclaimed studio albums. By 2016, MOJO magazine had crowned him "The United Kingdom's Greatest Soul Singer."
At age 16, Hunter left school in Colchester, Essex and began working for the railway, while honing his blues guitar and singing skills. Six years later, he played his first paid gig at the Colchester Labour Club (as "Howlin' Wilf and the Vee-Jays"). In the decades since James Hunter has gone from singer/songwriter to laborer and back again. After releasing one album in 1986, Hunter and his band became a popular fixture on the UK club circuit and radio waves. His gritty, soulful voice has matured well along with his musicianship and songwriting.
In the early 90s, Van Morrison recruited Hunter to sing backup on the road touring and on two albums, A Night in San Francisco and Days Like This. In the years to follow, Hunter opened shows for Aretha Franklin, Etta James, Willie Nelson, and Tom Petty, and headlined clubs and theaters in England, Europe, Australia and the United States.
LEARN MORE: https://www.jameshuntermusic.com/
PHOTO CREDIT: Jessie Perez Huntsman