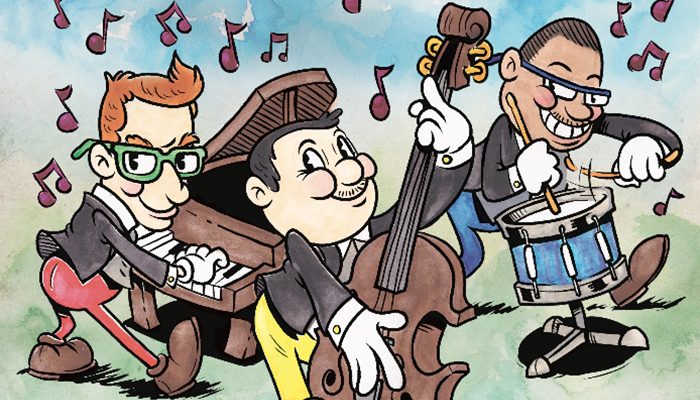 "They swing like there's no tomorrow."
– Jazz Police
With energy and chops to burn, The Travis Anderson Trio are bringing Disney songs to the stage. Hear music from your favorite animated classics.
The Trio will be hitting a lot of classics including songs from Sleeping Beauty, Cinderella, and Snow White. Then they'll dip their toes into the 90's with Aladdin, Lion King, Little Mermaid, and Beauty and the Beast, as well as some more modern tunes from movies such as Tangled, Ratatouille, Up, and Monsters, Inc.
Members:
Travis Anderson (piano)
Nathan Norman (drums)
Steve Pikal (bass)
COVID-19 Policy
Effective immediately, all performances at the Dakota will require either proof of a full course of COVID-19 vaccination or proof of a negative COVID-19 test taken in the prior 72 hours. Patrons must have a completed COVID-19 vaccination card or a photo of their card, with their final dose at least fourteen days prior to the event, or a negative COVID-19 test result from 72 hours or less prior to the event. Masks are REQUIRED to be worn indoors except for the purposes of eating, drinking, or performing on stage. Thank you for helping to keep everyone safe. More COVID Policy details here >>
Learn More: https://www.travisandersontrio.com/