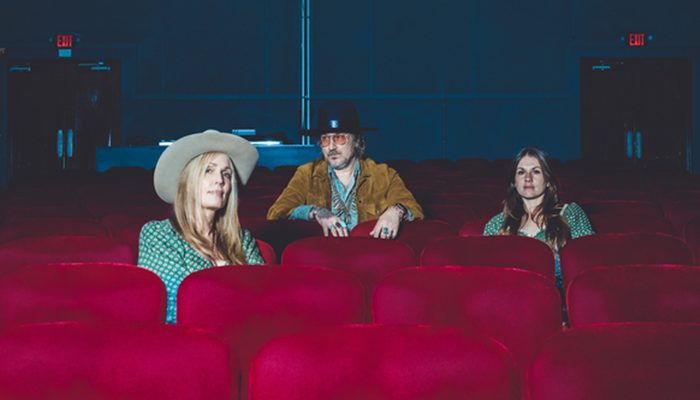 NEARLY SOLD OUT. Please contact the box office at 612-332-5299 for seating options.
"Gorgeous harmonies and beautiful finger-picking…" – Americana UK
Buoyed by the positive reception of their 2020 debut album, Can't Go Back, the Minneapolis/Eau Claire-based Americana trio, Turn Turn Turn, drew inspiration from the recent pandemic/political zeitgeist and penned more than two dozen songs in 2021. Half of the material made its way onto the band's sophomore effort, New Rays From an Old Sun, which Turn Turn Turn will release in January 2023.
Barb Brynstad (bass and vocals), Savannah Smith (guitar and vocals), and Adam Levy (guitars and vocals) tracked most of the new record at Levy's apartment in St. Paul's Schmidt Artists Lofts. The band also enlisted its core members, drummer Josh Kaplan and keyboardist Peter J. Sands, to lend their musical talents, resulting in a sonic mix that is multilayered and nuanced.
Adam Levy is regarded in the U.S. and abroad as a gifted multi-instrumentalist and singer, whose songwriting captures "the zeitgeist of our time" (Paste). He has led numerous musical projects in multiple genres for the past 20+ years and is widely known as the leader and founding member of the Minnesota-based alt-rock band The Honeydogs.
Singer-songwriter Savannah Smith has been charming audiences in Eau Claire and Minneapolis for the better part of a decade with her dreamy, introspective material. Her evocative performances showcase a seasoned musical intelligence that belies her age.
Also a veteran of the Twin Cities music scene, Barb Brynstad is a singer, bassist and guitarist who has collaborated on theater and dance projects and played with some of the top blues, folk, and pop acts, including Willie Murphy, Chastity Brown and Tina Schlieske. Together, they are Turn Turn Turn.
Lamar is the latest project led by Minneapolis based singer, songwriter, saxophonist and composer Geoffrey Lamar Wilson. Wilson is the former frontman of Brooklyn-based Jus Post Bellum, also known for his multilayered looped saxophone performances and catchy podcast ditties (Terrible, Thanks for Asking). This latest project blends his idiomatic inspirations bridging folk, soul, R&B and country into a collection of songs with a constant ear towards issues of racial and social justice, and the shared human experience.
LEARN MORE: https://www.turnturnturnmpls.com/