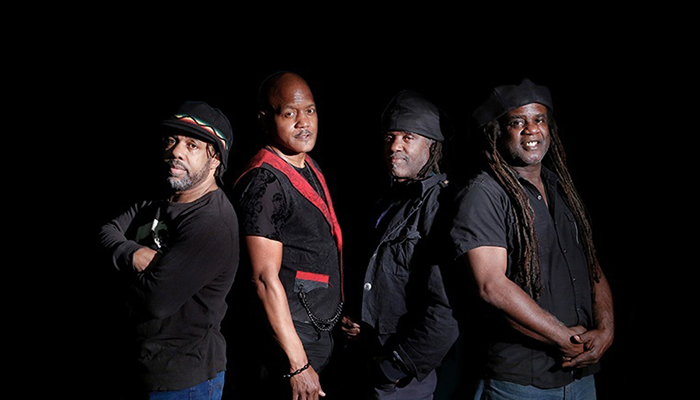 "futuristic funk, pop and R&B" – Nashville Scene
Victor, bass guitar/vocals; Joseph, keyboards/vocals; Roy, percussion/vocals; and Regi, guitars/vocals. For over four decades, the Wooten Brothers have been recognized as some of the most innovative musicians in existence and are collectively known as one of the most talented and dynamic band of brothers the world has ever known. Since they were young, the five brothers have been a musical tour-de-force redefining the limits of jazz, funk, soul, R&B, rock, and bluegrass. This will be the brothers' first tour together as a band since the untimely death of their saxophone-playing brother Rudy a few years ago.
Victor Wooten, a five-time Grammy Award-winning artist, has graced the cover of Bass Player Magazine five times. He is a founding member of the eclectic group Bela Fleck and the Flecktones and is recognized as one of the greatest living bassists today often drawing comparisons to Jaco Pastorius, and was named one of the top ten bassists of all time by Rolling Stone.
Joseph Wooten has a dizzying list of talents that is impressive even by the Wooten clan's standards. Currently the keyboardist for the Steve Miller Band (since 1993), he is also a composer and motivational speaker. He has collaborated with the likes of Whitney Houston and Kenny G.
Roy "Futureman" Wooten, also a five-time Grammy Award winner, is best known for his masterful drumming and percussion skills and is a founding member of Bela Fleck and the Flecktones. Roy, a seasoned drum set player, is mostly known for his surreal choice of instruments: his trademark inventions "The Drumitar" and "RoyEl" keyboard.
Regi Wooten's signature guitar style of chording, slapping, tapping and frenzied strumming has earned him worldwide notoriety and comparisons to Jimi Hendrix, Frank Zappa and Chuck Berry. In recent years, Regi has performed with many artists including the legendary Ginger Baker.
LEARN MORE: https://www.victorwooten.com/