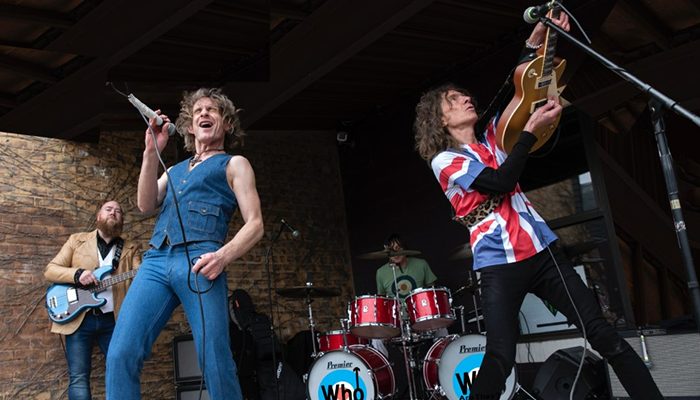 "reckless and super high energy, but also soulful." – Music In MN
Who Are They? – See it, feel it, touch it.
To portray The Who it's gotta be about their untouchable, levitating energy. They were a maximum band, maximally in the moment, and that's what Who Are They? is all about.
**This is not a cover band**.
This is a real band, on vintage instruments, conjuring the unforgettable songs, epic riffs, and Olympian athleticism of Pete Townshend, Roger Daltrey, Keith Moon and John Entwistle from every era of their storied career – from mod to sod to rock'n'roll Gods. See it, feel it, touch it.
• Willie Wisely vocals
• Steve Brantseg guitar (The Suburbs • Bash & Pop • Curtiss A)
• Justin Rieken bass (Riverside Hitmen • Going to The Sun)
• Peter Anderson drums (The Ocean Blue • Kraig Johnson • Run Westy Run)
LEARN MORE: https://wiselymusic.com/