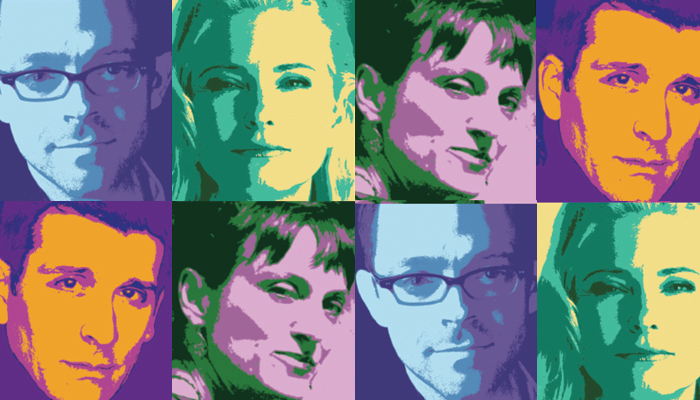 Remember 1966 in this rocking throwback concert of music and history. Chronofon Productions reflects on this turbulent time and the impact it has had on our cultural perceptions and social fabrics of the day, then and now.
Brought to you from "the studios of radio station WDAK," our four "radio personalities" bring you news, commentary, advice for the modern woman, a call-in trivia show, and of course lots of music. Songs include "Summer in the City," "Ain't That Peculiar," "Monday, Monday," "Sounds of Silence," "Feel Like I'm Fixin' to Die Rag" and many more.
Pianist Dan Chouinard and singers Bradley Greenwald, Diana Grasselli, and Prudence Johnson (together known as Chronofon) bring to the Dakota stage something more than a concert, a hybrid art form at home in the theater as well as the nightclub, weaving together stories, songs and pictures with their trademark musical virtuosity.
Join us for dinner before or during the show. Explore our menu >>  Did you know that we offer a premium seating option for those who pre-order a $39 food/beverage voucher? Call 612-332-5299 to learn more and order.
Learn More: https://www.facebook.com/chronofon