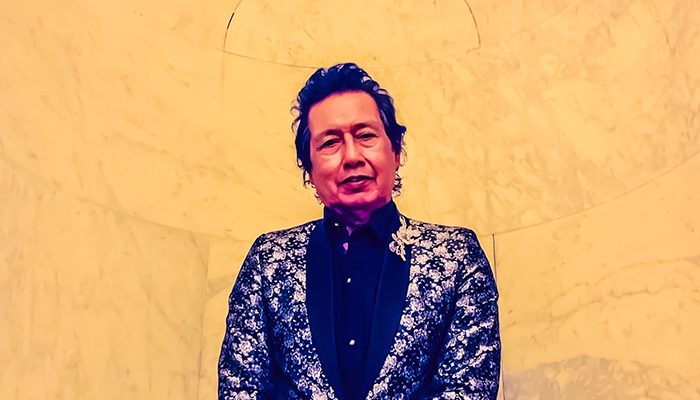 "one of the genuine lights in rock music."
– Billboard
Crossing borders, jumping barriers, taking risks, betting it all: that's the path Alejandro Escovedo has been taking in his lifelong search for the heart of rock and roll.
Alejandro Escovedo is one with his muse and his music. Over a lifetime spent traversing the bridge between words and melody, he has ranged over an emotional depth that embraces all forms of genre and presentation, a resolute voice that weathers the emotional terrain of our lives, its celebrations and despairs, landmines and blindsides and upheavals and beckoning distractions, in search for ultimate release and the healing truth of honesty. Sometimes it takes the form of barely contained rage, the rock of punk amid kneeled feedback; sometimes it caresses and soothes, a whispery harmony riding the air of a nightclub room, removed from amplification, within the audience.
The epic 17-song suite comprising 2018's The Crossing is about searching, but not necessarily finding, eyes and ears open all the way. Ranging from sweeping orchestral numbers to classic rock to bursts of 70s punk, the collection finds Escovedo delving further into his lifelong musical journey across his most sonically diverse work yet.
A Mexican-American kid with Texas roots and California raising taking on immigration issues in two continents with an Italian band, no less, makes perfect sense — if you know Alejandro Escovedo. Forever the curious explorer, he's been a punk of the rebel kind in The Nuns, a cowpunk of the non-Western variety in Rank and File, commander of a guitar army in The True Believers, an orchestral conductor in his solo work, and a sensitive boy who has outrun death, demons, lust, and lost love in his songs. He has collaborated with Bruce Springsteen, John Cale, Los Lobos, Peter Buck & Scott McCaughey, Los Texmaniacs, and Chuck Prophet. No Depression magazine declared him the Artist of the Decade.
LEARN MORE:  http://www.alejandroescovedo.com