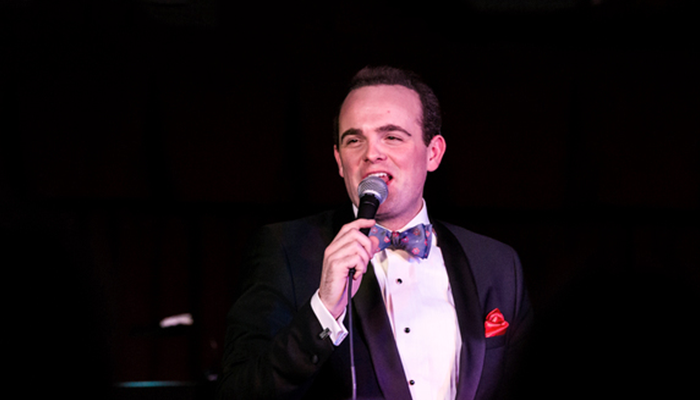 "reignites classic tunes with flair and fire" – Vieux Carre
Like a good many before him, singer and pianist Andrew Walesch somehow manages to encapsulate the sophistication of a cosmopolite and the self-effacing charm of a country boy. Whether composing and arranging or appearing in settings ranging from solo artist to big band, this St. Cloud, Minnesota native, who crisscrosses the bold North playing dates big and small, is as respectful of his predecessors as he is ready to take a leap into the unknown and chart a new course.
Andrew returns to the Dakota for the release of his highly anticipated new album saluting the great Cole Porter. In an evening intermingling several iconic hits and some lesser-known gems, Andrew and his acclaimed 10-piece Orchestra will catapult wholeheartedly through the life, times and music of one of America's most beloved songwriters. The record, produced by Ricky Peterson, will be available for purchase.
In his monthly, sold-out shows with his 10-piece band, Walesch is a traditionalist and an iconoclast rolled into one. His audiences include jazz enthusiasts of a certain age, as well as a younger crowd compelled by his down-home insouciance, and the knowing irreverence of a tried-and-true American nightclub entertainer.