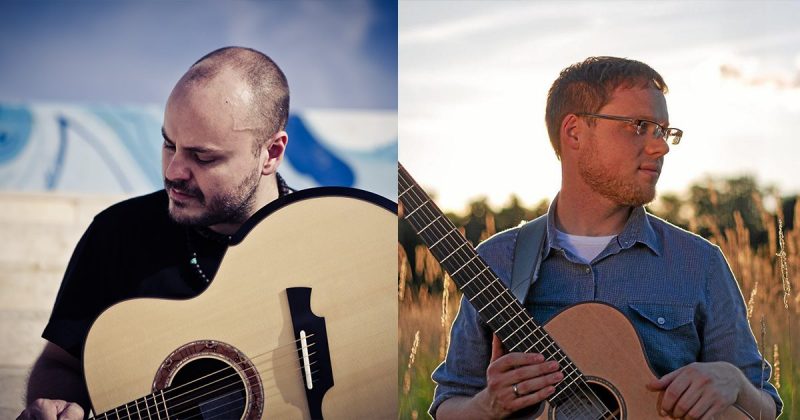 Andy McKee is among the world's finest acoustic guitarists. His youthful energy and attention to song structure and melodic content elevates him above the rest. He entertains both the eye and the ear as he magically transforms the steel string guitar into a full orchestra via his use of altered tunings, tapping, partial capos, percussive hits and a signature two-handed technique.
McKee's crossover success has helped him to achieve millions upon millions of YouTube viewers, underscoring his emergence as one of today's most unique and influential artists. His song, "Drifting" became one of the first YouTube viral videos with almost 60 million views. He has been featured as a cover story in both Acoustic Guitar Magazine in the US and the UK and is also the figurehead of the unique Guitar Masters tours. He also curates his own annual guitar camp called Musicarium. McKee's tour dates have taken him through Europe, Asia, Australia and North America, including tours with legendary acts including Prince, Dream Theater, and Tommy Emmanuel.
Trevor Gordon Hall has established himself as a unique and pioneering voice on the international stage, albeit one who speaks through his guitar and every sound that it's capable of, rather than words. On top of a touring calendar that's taken him through 17 countries and counting, his discography has amassed millions of listens and views through streaming services such as Spotify and YouTube.
COVID-19 Policy
Effective immediately, all performances at the Dakota will require either proof of a full course of COVID-19 vaccination or proof of a negative COVID-19 test taken in the prior 72 hours. Patrons must have a completed COVID-19 vaccination card or a photo of their card, with their final dose at least fourteen days prior to the event, or a negative COVID-19 test result from 72 hours or less prior to the event. Thank you for helping to keep everyone safe. More COVID Policy details here >>
Learn More: 
https://andymckee.com
https://trevorgordonhall.com