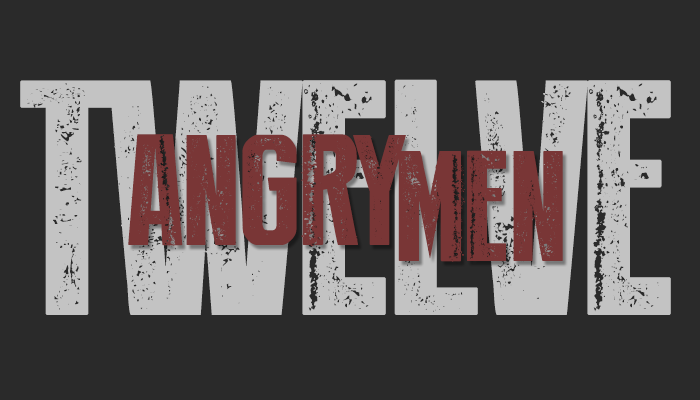 Join us for what promises to be a moving and memorable night of music!
Theater Latte Da has excelled at creating new connections between story, music, artists, and audiences by expanding the art of musical theater. Their newest production is a world premiere based on director Sidney Lumet's 1957 courtroom film masterpiece, 12 Angry Men. The film is riveting and features a stellar cast that includes Henry Fonda, Lee J. Cobb, E.G. Marshall, Jack Klugman and more. Theater Latte Da has brought together a stellar cast of actors and singers to bring their production to life.
This special cabaret performance will feature members of this cast, Bradley Greenwald, T. Mychael Rambo, Matt Riehle, Curtis Bannister, and James Detmar, with musical direction by Denise Prosak, the production's Musical Director. They'll create a musical bridge through songs of the era into the America of the mid-1950s, the context surrounding the original film's release.
In 1957, the cold war was driving more Americans to build fallout shelters, America's 1st combat fatality occurred in Viet Nam, Governor Orville Faubus called out the Arkansas National Guard to prevent nine African American students from enrolling in Little Rock Central High School, President Eisenhower publicly apologized to the finance minister of Ghana after he was refused service in a Delaware restaurant, Allen Ginsberg's Magnus opus Howl, published in the UK, was seized by US Customs agents, and the Brooklyn Dodgers announced the team's move to Los Angeles.
Against this backdrop, musical history was being made. West Side Story opened on Broadway and marked Stephen Sondheim's Broadway debut, Dick Clark's American Bandstand broke out of Philadelphia and premiered on national television, Jailhouse Rock, from the hit film of the same name,  was the #1 hit of the year, propelling Elvis Presley to even greater notoriety and fame. Buddy Holly's That'll Be the Day hit #1 and Sam Cooke's You Send Me hit #2 on the Billboard charts.
Click here to learn more about Theater Latte Da's world premiere Twelve Angry Men: A New Musical is running now at the Ritz Theater thru July 24, 2022.