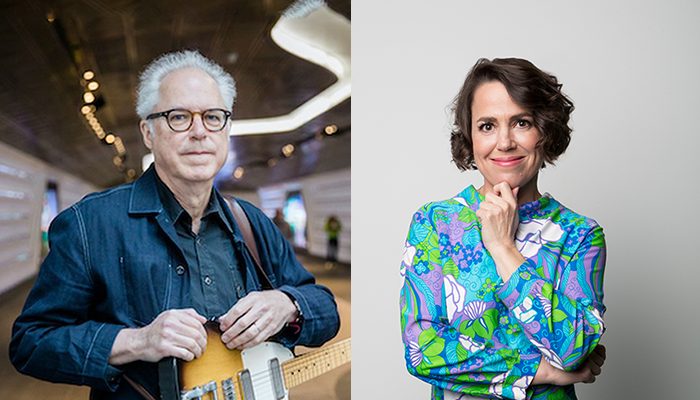 "blues, country and jazz elements coexist… compelling music" – JazzIz
Bill Frisell's career as a guitarist and composer has spanned more than 40 years and many celebrated recordings, whose catalog has been cited by Downbeat as "the best recorded output of the decade."
Recognized as one of America's 21 most vital and productive performing artists, Frisell was named an inaugural Doris Duke Artist in 2012. He is also a recipient of grants from United States Artists, Meet the Composer among others. In 2016, he was a beneficiary of the first FreshGrass Composition commission to preserve and support innovative grassroots music. Upon San Francisco Jazz opening its doors in 2013, he served as one of its Resident Artistic Directors. Bill is also the subject of a new documentary film by director Emma Franz, entitled Bill Frisell: A Portrait, which examines his creative process in depth.
In a restlessly eclectic, wholly unique musical career that spans two and a half decades, Petra Haden has established a singular reputation for creativity and versatility, and a unique niche that's allowed her to apply her multiple talents to a dazzlingly diverse array of music.
As a singer, instrumentalist and composer, Haden has built an impressively varied and accomplished discography encompassing her work as part of the beloved alt-rock quartet That Dog, her collaborations with a broad array of acts, and a series of her own releases, which often showcase her unique talent for constructing complex, evocative a capella arrangements by inventively layering multiple tracks of her own voice.
What Haden's far-flung creative endeavors share in common is a consistent sense of adventure and expression, along with a playful sensibility that gives her projects a consistently uplifting, inventive spirit that marks them as uniquely hers.
LEARN MORE: https://www.billfrisell.com/
LEARN MORE: http://www.petrahaden.com/