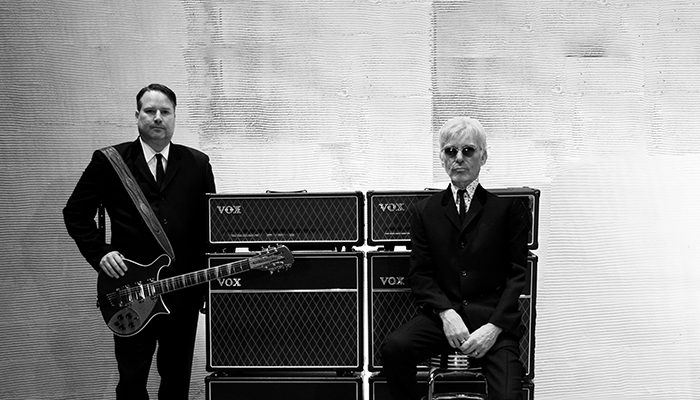 DAKOTA DEBUT
"bona fide rock & roll… phenomenal" – All Music
During the shutdown of 2020, the recording studios in Los Angeles were closed for several months. For avid creators Bud and J.D., this was a time to start planning and writing for the day that the studios would open again and what sort of new songs would emerge. Over the course of the next year, The Boxmasters would record three new albums: a very personal album called Nothing Personal which is yet to be released, Christmas In California which was released in November 2021 and Help…I'm Alive, released April 2023.
"This album was really a cathartic release for us. We were able to be in our favorite place in the world, which is the recording studio. So we made a joyful noise. Meanwhile, there was a lot of pain and suffering and fighting all around us. There are those bits of sadness in these poppy and fun-sounding songs" says J.D.
Formed in 2007, The Boxmasters have recorded an impressive and diverse catalog of music that touches on their love of a wide array of influences, but most importantly, the rock and roll of the 1960s. Listening to The Boxmasters, one can hear obvious odes to The Beatles, Byrds, and Beach Boys, but also important to The Boxmasters are The Mothers of Invention, Kris Kristofferson, John Prine, and Big Star.
Since forming The Boxmasters, several long-time friends have contributed to the sound of the band, but the core of The Boxmasters has always been Andrew and Thornton. As primary songwriters, the sound of the Boxmasters has been an evolution as the duo constantly strives to find new inspiration, new sounds and new ways of expressing what is in their hearts and on their minds. But at the core, there is a backbeat, a lyric with meaning and music played with emotion.
LEARN MORE: https://theboxmasters.com/