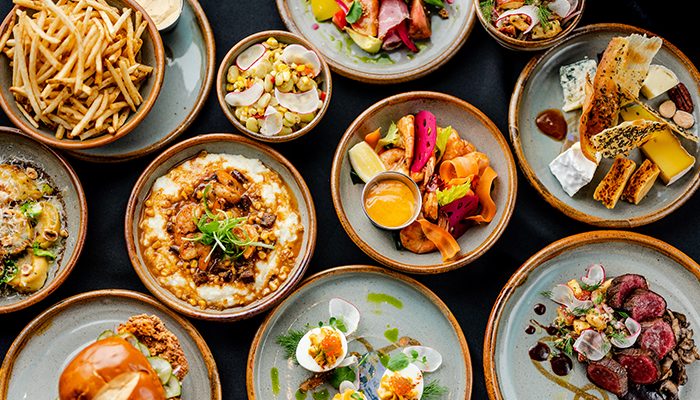 On Mondays, we're waiving cover fees so our menu can take center stage and fans of our food can revel in our menu.

For more than 35 years Dakota has had a reputation for both its world-class music and cuisine. However, since reopening one year ago fans have only been able to experience our menu if they purchase a ticket to one of our stellar musical performances. Now Mondays will be set aside to shine the spotlight on our amazing menu and the talents of our extraordinary culinary team led by Executive Chef Remy Pettus.
With Southern-inspired foods, flavors and influences, our menu pays homage to the birthplace of American music. It's familiar – and revered – territory for Chef Pettus. His Southern heritage has roots dating back to the 1700s. As a result, Dakota's menu is rich with dishes that are familiar yet modern, and casual, yet creative.
Chef Pettus's dishes riff on classic Southern foods like fried chicken, gumbo, shrimp & grits, pimento cheese and crawfish gumbo. He also sprinkles in a mix of freshly made pastas and other dishes that change with the seasons. The chef's signature style is grounded in European technique while emphasizing local, seasonal ingredients. The culmination of all these influences is a menu unlike any other in the Twin Cities and one that is eminently explorable.
Featuring Benny Weinbeck Trio: With a relaxed and lively swinging style, pianist Benny Weinbeck and his Trio have mined the Great American Songbook for classics and original songs for over 3 decades. Sit back and enjoy urbane and satisfying piano jazz.
Bon appetit!