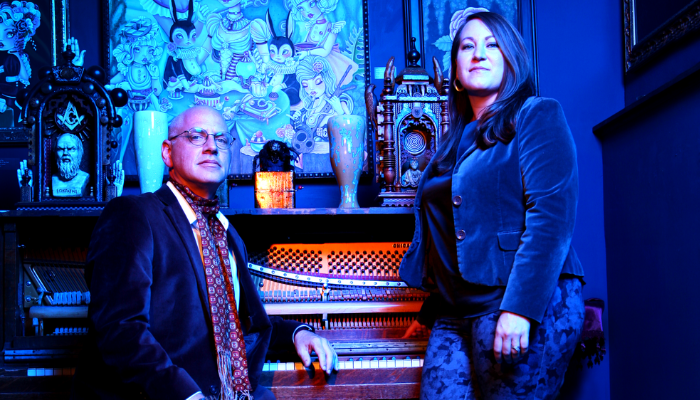 "All the works revel in spectral zones between light and shadow, loss and connection, classical and jazz."
– Classical Minnesota Public Radio
It was an unlikely partnership: a jazz pianist/composer and international award-winning Schubert vocalist, but the sparks of Jeremy Walker and Clara Osowski's artistic collaboration appeared the first time they performed together. The result was Haunted Blue—music by Walker with poetry by Walt Whitman, Henry Wadsworth Longfellow and Twin Cities lyricist Greg Foley.  The project also features renowned jazz bassist, Anthony Cox.
MPR's New Classical Tracks host Julie Amacher observed the album was comprised of "songs that may reflect the future of classical music" and asked, "If Franz Schubert were composing songs today, would they sound like the songs heard on this new recording?" This encore performance will include new, behind-the-scenes stories told by the artists about its collaborators and creation.
Learn More: https://www.jeremywalkermusic.com/haunted-blue