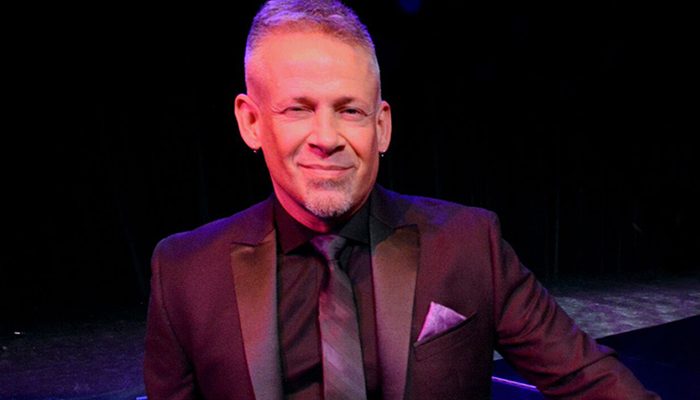 "What's the Maurer magic? A mix of wit, sophistication, humor and keeping it fresh." – Minnpost
This merry band of "genre-bending eclectics" (Jazz 88-FM) has been entertaining sold-out houses at the Dakota with their annual holiday show since 2000. Taking the stage by storm with their irreverent style and sly musical humor, the George Maurer Group will bring you an evening filled with witty stage banter, clever musicianship, and surprising twists on holiday classics—think Thelonious Monk meets "Sleigh Ride," the Beatles' "Drive My Sleigh," Herbie Hancock's "Driftin'" ala "Santa Claus is Coming to Town" and more!
George Maurer's artistic career is an exciting and unpredictable journey — always on the fast track and often down a sidetrack as he performs and composes music that crosses genres, disciplines and, increasingly, continents. George's artistic curiosity and always-expanding boundaries constantly lead him down intriguing new professional and personal paths. They all intersect in the art he is creating now, drawing together his musical knowledge with the cultural exploration and diversity of experiences that have marked his life and music.
George launched his career as a solo pianist, made his mark in jazz and detoured down many other avenues along the way. He has arranged music and been in the pit for countless musicals, played with groups ranging from a Native American country band to his own jazz ensemble, and released more than 20 recordings on his own label. His introductions to different styles, instruments and collective histories add texture to his music while contributing to his unique voice as a musician.
George's versatility on the piano and keyboard lands him in all kinds of talented company. He arranges music for orchestras and mans the piano for the nationally touring Midtown Men, putting him on stage with renowned orchestras like the Boston Pops. He interviews and accompanies fellow musicians in front of a live audience in his intimate "Stripped Down" series. He performs in rock band Collective Unconscious's wildly popular tribute shows for The Band's "The Last Waltz" and the Beach Boys' "Pet Sounds."
LEARN MORE: https://georgemaurer.com/