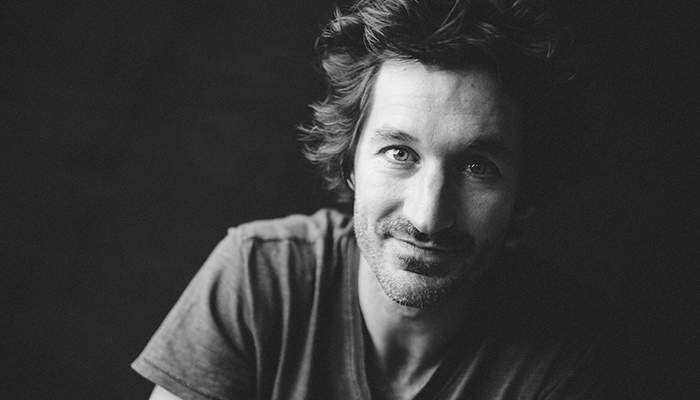 "If you are looking to be blown away by raw talent, then look no further than Griffin House." — American Songwriter

Griffin House was born and raised in Springfield, Ohio. He picked up the guitar when he was 18, started writing songs right away, and within a couple years started making records and performing live.
After his 2004 debut, several self-released albums followed, and in 2008 House released Flying Upside Down, produced by Jeff Trott and featuring Mike Campbell and Benmont Tench. House has toured extensively, opening for The Cranberries, Josh Ritter, John Mellencamp, Ron Sexsmith, Patti Scialfa, Mat Kearney, and many more. These days House tours the United States both solo-acoustic and with a band headlining his own shows.
House's new record, 2022's Stories for a Rainy Day is a collection of 9 songs written during the pandemic and recorded in just 3 days and is being described as his most happy and upbeat yet. The opening track "The Mississippi Hippie" was originally written for a feature in Esquire magazine called "Somewhere in Mississippi" and was rediscovered and resurrected for "Stories for a Rainy Day." With minimal production and the band playing together as opposed to overdubbing, the songs have a space to be more playful, free and alive.
A concept record, each song tells a story, an idea inspired by one of House's favorite childhood albums Ten Summoner's Tales. The final tale features the hilarious character "Guido" and is the only song on the album that was recorded live in concert.
Molly Dean is involved in a multitude of creative projects as a vocalist, instrumentalist & composer. Her music has been described as "deceptively simple" and her presence "enrapturing – a songstress that eschews archetypal female folkisms with subtle rebellion."
From performing her original music at the Guthrie Theater, to singing duets with Garrison Keillor on A Prairie Home Companion, to opening for Atmosphere at Bayfront Festival Park, to being featured on the cover of Vita.MN magazine representing one of the top four bands in the Twin Cities, you will find that Molly Dean truly does revel in the creative diversity of it all.
LEARN MORE: http://griffinhousemusic.com